The Best Paints and Stains for a Cape Cod-Style House, According to Real Estate Experts
We independently select these products—if you buy from one of our links, we may earn a commission. All prices were accurate at the time of publishing.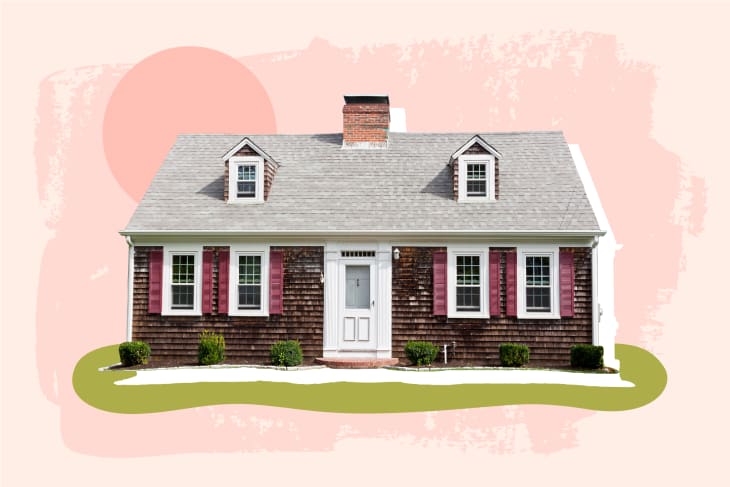 Although the Cape Cod and Cape Cod Revivals that you see today can be quite formidable, the housing style came from humble beginnings.
Follow Topics for more like this
Follow for more stories like this
The first Cape Cod homes — which appeared in the US in the 1600s — were built to withstand the elements. They were low, broad, and boxy, with pitched roofs to accommodate snow and water runoff. Meanwhile, the interiors tended to be open-concept, so that heat from the kitchen could easily circulate throughout the home during the wintertime. Later, during the depression of the 1930s, Cape Cods were popularized because they were affordable to build using local materials.
These days, Cape Cods are beloved for a lot of the same reasons. They are simple, strong, and economical, with an emphasis on function over form. Even so, real estate experts do have some opinions when it comes to painting them.
Brighten up the interior with a light color palette.
Mason Hickman is a real estate agent with Kinlin Grover Compass. He works with buyers and sellers in Cape Cod, Massachusetts, and the surrounding areas. 
"I actually live on Cape Cod, a peninsula in the southeastern part of Massachusetts," he says. "Many people don't realize it, but the Cape Cod house style is actually named after the modest but functional homes found here on Cape Cod."
For a traditional Cape Cod-style home, Hickman recommends an interior color palette that will open the space up.
"Historical Cape Cod houses were built with a large central chimney and low ceilings in order to conserve heat during the harsh New England winters," he says. "Because of this, light interior color palettes work best inside Cape Cod houses. Light colors reflect more sunlight, making rooms with low ceilings look brighter and feel larger."
For the exterior, take a cue from history.
Cape Cods are known for having simple, elegant curb appeal, and are best suited by exterior color palettes that draw from history. According to Paige NeJame, owner of CertaPro Painters of the South Shore and Boston, a historically appropriate palette would include colors from the Federal and Georgian Colonial periods, such as ochres, browns, reddish-browns, and muted blues and greens. But there is plenty of room for personalization. 
"Cape Cod homes are usually steeped in tradition, but you can combine traditional colors with something unique and personal," says NeJame. "The Cape Cods we paint tend to be gray with burgundy shutters, white trim, and a green front door."
You can also modernize the style with a non-traditional trim.
"Historically, the trim of Cape Cod homes was painted white in true Puritan tradition. Today, light and white are our most popular trim colors for Cape Cods, but we've also painted the trim the same color as the body of the home, which looks fantastic," says NeJame.
For exterior shingles, skip the paint and opt for a stain.
Cape Cod homes often have shingles on at least one side. If you like the shingled look, you can skip the paint and treat the shingles with a protective stain instead.
"Traditionally, the cedar shingles on Capes were left to naturally weather and gray, but leaving shingles to weather on their own shortens their life," says NeJame. "Today, we can achieve that same weathered look, known as 'Nantucket Gray', using products that will protect the shingles, prolong their life, and keep them looking newer for longer."
NeJame recommends Sherwin Williams Woodscapes Stain in transparent, semi-transparent, or solid, depending on the look you would like to achieve. She also suggests keeping any landscaping low-profile. 
"Shingles are a ripe environment to grow mold so it's important to have a sunny environment. I recommend cutting back trees to help prevent the mold from growing."