8 Organization Apps That'll Help You Organize Your Entire Life, According to Professional Organizers
We
independently
select these products—if you buy from one of our links, we may earn a commission. All prices were accurate at the time of publishing.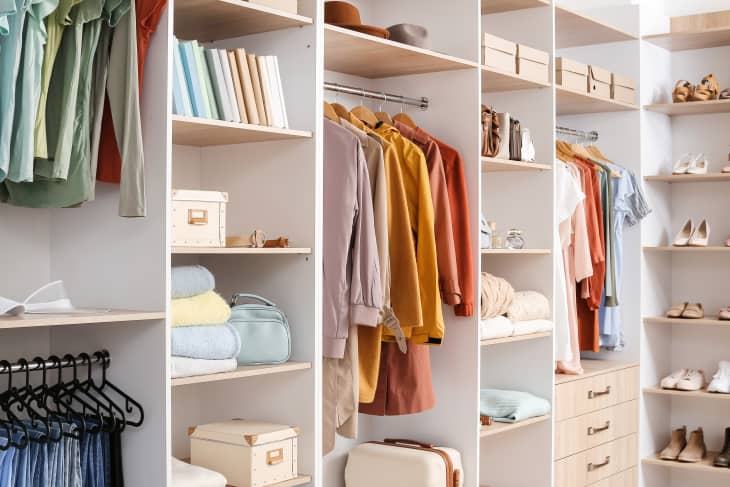 When you hear the word "organization," you probably think about a neatly arranged pantry or color-coded closet. In reality, an organized life is about so much more than how your space looks. The most organized people implement and maintain practices that keep their minds, routines, and lives clutter-free, which can play an important role in staving off stress and anxiety. 
One of the simplest ways to boost your day-to-day organization is on your smartphone. Downloading apps designed to streamline your daily routines can make a huge difference in your daily efficiency and productivity, which, as a result, gives you more time to focus on the things you care about most. 
Need an organizing boost in your home and your life? Here are the eight best apps to check out, as recommended by professional organizers. 
The best apps make your life easier and help you cut down on wasteful paper clutter. That's exactly why pro organizer Lisa Dooley of Your Organized Life recommends downloading your bank's app if you haven't already. "You can deposit checks remotely, check balances, make payments, and transfer funds," she says. "These are all tasks that can be done while you're waiting for an appointment or riding in the car."
No scanner at home? No problem. Dooley says this app conveniently takes a photo of your document, effectively scanning it into your phone so you can email it as a PDF or JPG. No more pesky trips to the store to scan or fax documents — plus, you can shred the papers you scan afterward and cut down on clutter at home. 
Another genius way to fend off stacks of paper at home: Keep inventory of all your important home documents with an app called HomeZada, which is basically an online inventory of your property. "You can take photos and upload them to each space in your home and save documents," says Dooley. "I recommend uploading repair and maintenance documents so you can see when work was done on an item."
Jessica Litman, CEO of The Organized Mama and author of the forthcoming "Home Sweet Organized Home," is a big fan of the note-taking app Evernote. Along with keeping lists and notes in the app, you can scan and store documents within it. "This way you can go paperless without having a giant scanner on your desk," Litman says. 
If you need some support creating new habits — drinking more water, exercising, meditating, whatever you're trying to do — check this goal-setting app that allows you to track your successes and create "streaks." "It's basically a game to support new habits you are trying to achieve," Litman says. "You won't want to break the chain once you start."
Paper calendars are great, but digital ones usually have extra features that can help keep you organized. Of all the calendar apps out there, Litman says this one reigns supreme. She uses it to track her daily and weekly schedule and send email reminders that others can add to their calendars. You can also color-code each calendar for specific family members or categories to further streamline your schedule. (Plus, it looks so pretty.)
By now, you probably know it's a major no-no to use the same password for everything — but it can be really hard to remember all the unique logins you've created. Rather than writing your passwords down in a notebook or somewhere vulnerable on the internet, Litman recommends using the app LastPass to keep all your passwords organized and secure. "Once you install it on your device, you can use it to log into all of your save passwords, which is the only way I can remember what they are!"
Whether you need to keep better track of meal planning or your general to-do list, this app is perfect for keeping lists on your phone and sharing lists with others. For example, you can create a grocery list, then check off things you pick up at the store or order from InstaCart or Shipt. Litman says you can also save recipes with all the ingredients to add to your list and meal plan all in the app!