8 Fun Trivia Apps to Keep Your Mind Sharp
We
independently
select these products—if you buy from one of our links, we may earn a commission. All prices were accurate at the time of publishing.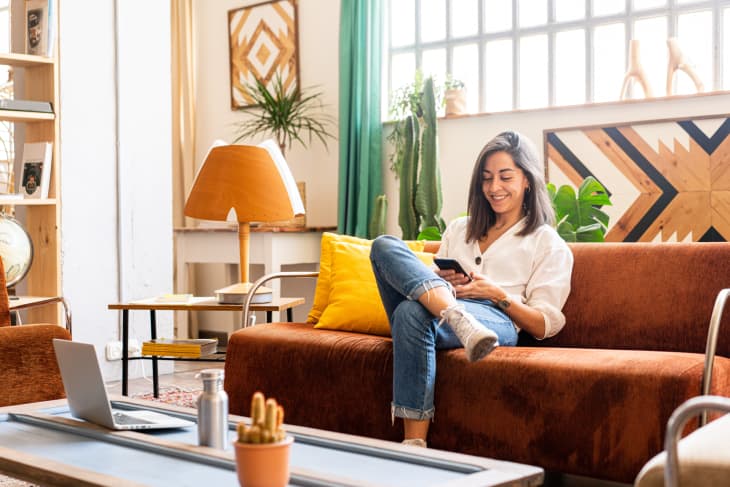 Even though I was quite young back in the 1980s, I'm certainly old enough to remember the debut of Trivial Pursuit. Back then, I enjoyed sitting around the table guessing at answers — except in the sports category, which I was terribly unfamiliar with — while trying to fill up my disk with pie-shaped, colorful slices. Of course, I still enjoy trivia games, but now that I'm older, my motivation is to have fun while keeping my mind active and sharp.
Whether you have idle time at the dentist's office or are simply looking for an alternative to mindlessly scrolling social media, there are several phone apps to bide time while exercising your brain. While most of these are free, you may have to spend some extra dough if you want access to special features or need hints when you're stumped. Here are eight of the best trivia apps to keep your brain active.
If you enjoy movies, this one is ideal as it focuses on film trivia. Named one of the best trivia apps of 2021, PopcornTrivia isn't one of the most challenging games out there, but that's reassuring for most. Although you may drive your friends wild by quoting endless movie lines and detailing every plot, that information will come in handy with this trivia app. 
Over 335,000 users have weighed in to give this mind-bending app an astounding 4.8/5 rating on Apple Store. Elevate tests your math, reading comprehension, writing, and memory skills to help keep your mind in tip-top shape. Although it's not a trivia app that tests your knowledge about history, literature, or science, it does hone your abilities in other areas. 
Did you know that the TV game show "Family Feud" debuted in 1976? The fact that the show is still running is a great testament to its appeal, and now you can try your hand at answering questions on your phone. Traditional elements like Fast Money blend with newer additions, such as tournaments, to make the handheld version even more exciting. You can even challenge strangers to play against you in Family Feud® Live!. 
For some, answering trivia questions is addicting, and Trivia Crack is the ideal app for those who simply can't get enough. An adorable spinner named Willy chooses a category, and it's up to you to answer correctly to keep progressing in the game. The whimsical characters and colorful graphics make this brain-stretching app an uplifting choice. 
Brain Test: Tricky Puzzles
For an app that offers a variety of games, give Brain Test a try. Answer trivia questions, or test your skills at tricky brain teasers and quizzes. You can also play games offline, enabling you to use the app anywhere, even on a flight. Need further convincing? Brain Test is currently the number one trivia app, although — like many apps — if you want premium features and to play ad-free, you'll have to pay.
Fun Feud Trivia: Quiz Games!
One look at this app gives away the fact that it mimics "Family Feud" with its blue question board and red Xs. However, all of that is perfect if you love watching the popular TV game show. Although this app is relatively new and has a few kinks to work out, Fun Feud Trivia is fast becoming one of the most popular trivia games to play on your phone.
Trivia Star: Trivia Games Quiz
With over 1,000 levels and 60+ categories, Trivia Star is loved by many — it's evident from the app's 4.9/5 rating. If you're stumped answering any of the multiple choice-style teasers, hints are available so you can progress through the levels quickly. But beware, as this game is also highly addictive.
Millionaire Trivia: TV Game
Television game shows influence several trivia apps, which is how Millionaire Trivia came to be. Based on "Who Wants To Be A Millionaire?" the app allows you to progress through different levels to accumulate more winnings in hopes of becoming a millionaire. Ask for a lifeline or call on the audience to help you answer to increase your chances of getting a question correct.