This Amazon Find Makes Carrying Groceries So Much Easier — and I Wish I'd Discovered It Sooner
We
independently
select these products—if you buy from one of our links, we may earn a commission. All prices were accurate at the time of publishing.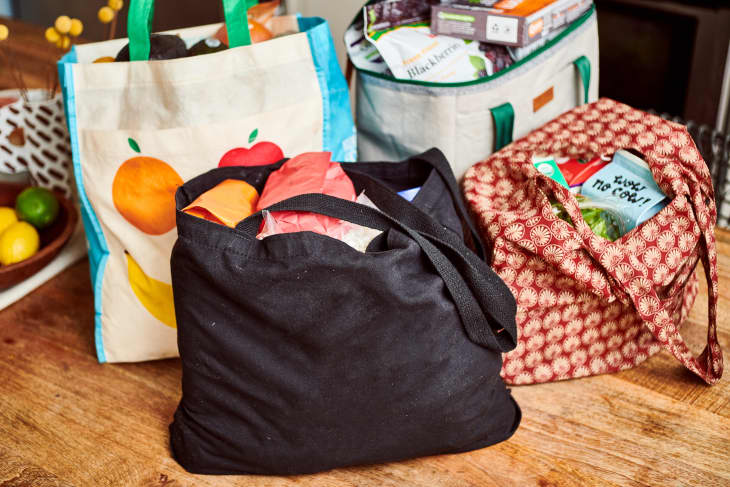 There are some useful tools that you don't know you need until they fall into your lap. For me, one of those tools is a utility wagon. Sure, we had a children's wagon in my home growing up, but once I got older and moved out, it wasn't something I thought about at all. Keep in mind, I live in a state known for parades and have never been to one in which a friend or family member hasn't brought a wagon along for the ride. The BLACK+DECKER Utility Wagon caught my eye because it looked strong and sturdy, can push and pull, and could be a huge help for my monthly grocery runs. I had to take it for a test drive and see how handy it would be in my life.
BLACK+DECKER's collapsible wagon showed up in the middle of a massive organizing session in my apartment, which is how I came to know how large it actually is. I was moving around a lot of items and needed to get them off of my living room and dining room floor to put away. I used the wagon to hold things that didn't yet have a place. At one point, I had two hand vacuums, three bags of face masks, a throw blanket, water bottles, cardboard boxes, mop heads, and more — and the wagon still wasn't completely full! It's made from polyester canvas, measures approximately 31-by-21 inches, and is 22 inches deep. It also has a weight limit of 176 pounds, so if I ever did take it to a parade with friends, we definitely have the space for a blanket, drinks, snacks, and a child who's tired of walking.
Primarily, I use the wagon nowadays for groceries. From how much I love the Click & Carry bag holders, it's clear that I prefer the one-and-done method of unloading groceries from my car. I'll max out my strength with as many bags as I can if it means I don't have to make more than one trip. With the utility wagon, I don't have to put as much strain on my hands or shoulders. Once I unfold it, the wagon can hold all of my grocery bags without overflowing. A really cool feature is that it has lockable all-terrain wheels so it rolls smoothly on the sidewalk and grass, and the front wheels rotate 360 degrees, which is extremely helpful for making turns. The only downside is that my apartment is upstairs, so I still have to unload bags at the bottom step to carry them up.
Thanks to the fact that the BLACK+DECKER Utility Wagon folds down to seven inches, it doesn't take up a ton of space in my trunk; and if it's my apartment, I'm able to store it behind or under furniture. Usually, I lean it against the wall near the front door so I remember to take it back to my car on my way out. The handle snaps into place on the front of the cart so there's none of that pesky maneuvering to keep it from tipping over from not being secured. There are also two cup holders and a velcro pouch for storing small items. Groceries aside, it really is the ideal wagon for outdoor activities, whether it's a parade or a picnic. I'm looking forward to warmer weather, so I can take it out more often!