5 Black Friday Shopping Tips for New Homeowners
We independently select these products—if you buy from one of our links, we may earn a commission. All prices were accurate at the time of publishing.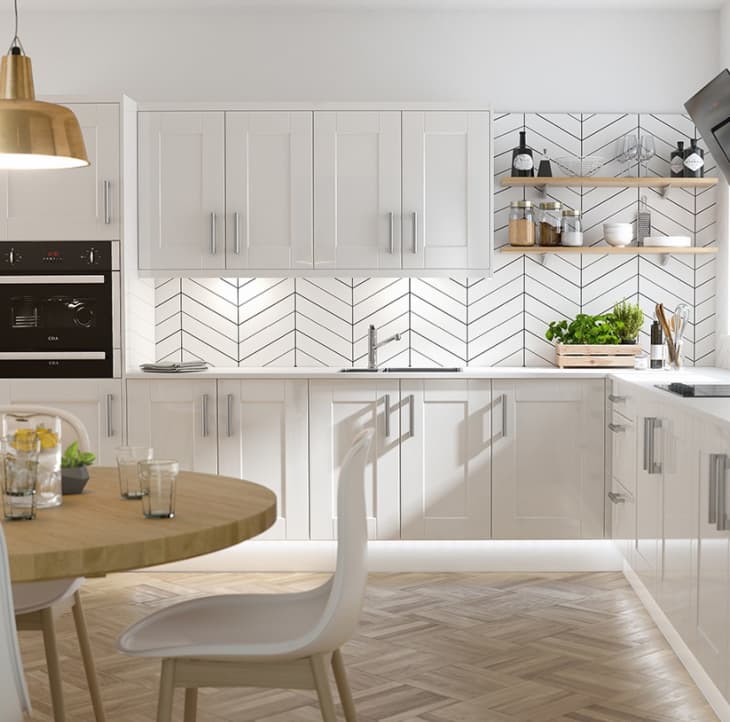 Maybe it's just the kid in everyone, but it's difficult to think about the holiday season without imagining all the bargains you can find on Black Friday to turn your house into a home. And as it turns out, the annual sales event is the prime time to get a head start on the best deals for furniture, decor and big-ticket household staples.
But in order to score the best bargains, you'll need to shop strategically. Here are five things you should do to capitalize on the sales.
Create a budget and stick to it
Regardless of when you start shopping, the key to enjoying an affordable holiday season is creating and sticking to a budget. According to estimates from Deloitte's annual holiday retail survey, families are expected to spend on average $1,463 per household, which means a little bit of planning can go a long way in making the most of the money you have available.
Set yourself up with a clear objective: How much do you plan to spend— and for how many people? As you shop, keep a ledger of your spending to make sure you stay within the limits of your budget. Maximize your savings by buying from retailers that offer free shipping.
Avoid the supply chain grinch
High inflation and supply chain constraints due to the pandemic will make it a challenging shopping season. Retailers are facing a laundry list of problems this year, including the rising cost of goods, staffing shortages, and problems filling shelves with merchandise.
Daniel Roccato, personal finance expert at Credible, recommends shopping earlier than usual so that you won't be left holding an empty bag. "Pandemic-related supply chain issues continue to persist," he says. "This, along with a shortage of workers and the highest inflation rate since 2008, up 5.4 percent, will challenge American consumers this season."
Shop for home goods at a discount
No matter what home furnishings or cooking products are on your list, you'll likely find them on sale during Thanksgiving weekend. Look for all the basics, from appliances, vacuums, mattresses, area rugs, and kitchen gadgets to video doorbells, smoke alarms, tools and lawn mowers.
"When you have a new home, you probably want to show it off by entertaining friends and family this holiday season," says Durand Guion, vice president of Macy's fashion office. "Some of our favorite items to find great Black Friday deals on include electric cocktail makers, multifunctional air fryers and foosball tables. Creating a sense of warmth and coziness is a must for new homeowners, so take advantage of specials on faux fur and sherpa throws, s'more makers and fire pits." 
Use pricing tools such as CamelCamelCamel and ShopSavvy that do all the work for you by separating the good sales from the ho-hum. Also look into credit cards that offer cash back rewards on purchases. 
Beware of Black Friday and Cyber Monday scams
Just because a website looks official doesn't mean it's reputable. Be mindful of online scams and identity theft when shopping for holiday deals. If an offer sounds a bit too good to be true, it may be.
More than 35 percent of reports to the Better Business Bureau Scam Tracker so far this year involved online purchases. Scammers use technology to offer attractive deals that entice shoppers, but never deliver ordered products or services after payment. In some cases, fraudsters send low-quality or counterfeit products instead of the promised items.
Do your due diligence. If you don't recognize a company, check them out on the Better Business Bureau before making your purchase. And always double check to make sure you're purchasing from a brand's true website.