Bloomscape Has Released a Range of Towering Tree-Sized Plants
We
independently
select these products—if you buy from one of our links, we may earn a commission. All prices were accurate at the time of publishing.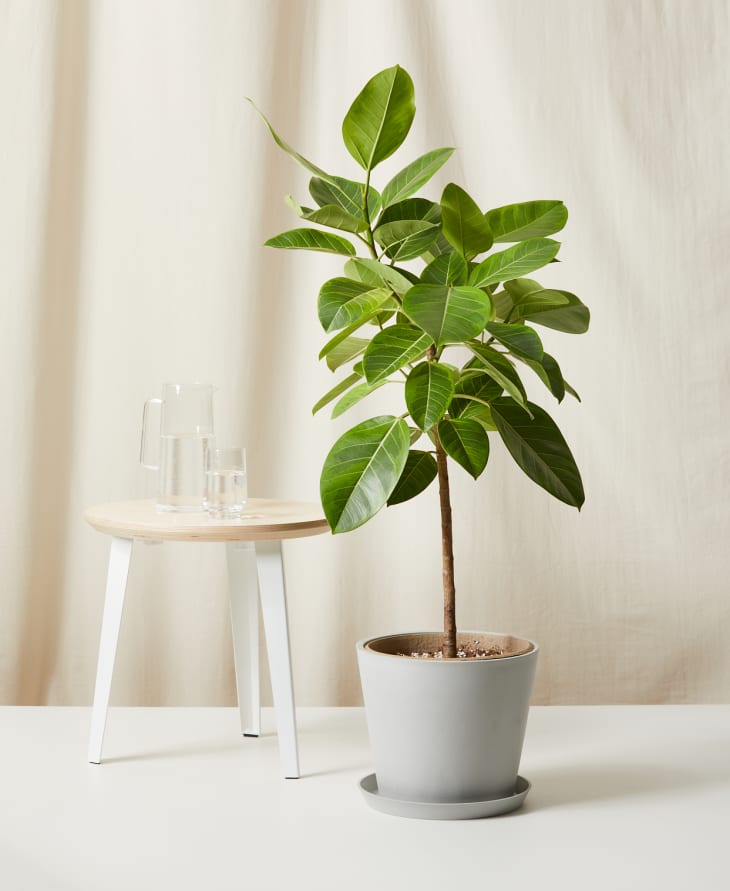 Towering tree-sized houseplants are a great talking point (just take a look at Chrissy Teigan's giant Black Olive Tree,) bringing life and color into the home. If you like the look of them but don't want to wait years and years for them to reach their highest potential, Bloomscape has released a range of tree plants that arrive standing over six feet tall.
The four additions to the range include ginormous fan favorite plants that will become an eye-catching addition to any space, whether you're a beginner or a seasoned plant parent. The new tree-sized plants would take an average of at least four years to grow if you were to plant them yourself, so they're ideal for those who want a picture-perfect finish in an instant.
As for care, The Fiddle Leaf Fig ($249) will thrive in an area with brightly filtered light or an eastern facing window, while the Bird of Paradise ($199) needs consistent watering to keep the soil moist, but never wet or soggy. The Ficus Altissima ($169) prefers bright indirect light and to be kept in the same warm spot to grow into its full potential, and the Bamboo Palm ($249) is an air-purifying plant adaptable to low light, this palm can reach heights of up to 8 feet tall in the right conditions. 
In addition to gigantic plants, Bloomscape has also unveiled a new selection of plant care accessories to keep your plant babies in top condition. The repotting toolkits are priced between $35-$80 and will help to encourage regrowth and healthy root development, while the watering cans ($29) are available in four chic colors and are made from 100 percent recycled plastic.