This Is the One Cheap, Easy WFH Gift Your Friends and Family Probably Don't Already Have
We independently select these products—if you buy from one of our links, we may earn a commission. All prices were accurate at the time of publishing.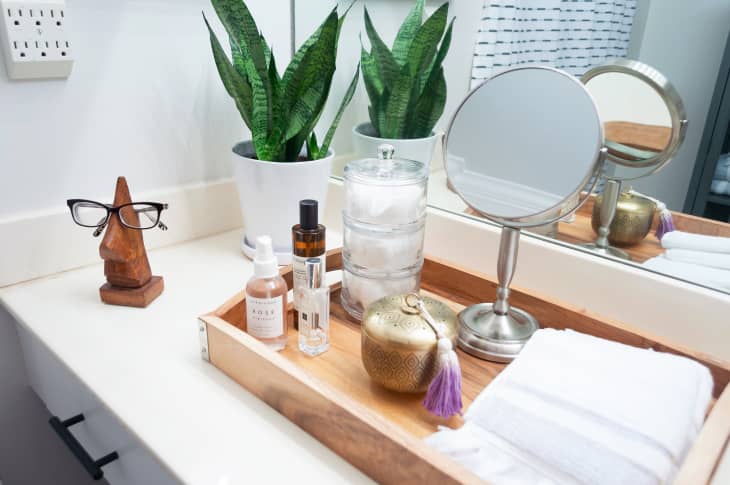 This year, if you're thinking about buying a small but practical gift for someone, I have a slightly out-there suggestion, and it's what I'm going to be getting for all the people on my shopping list: blue-light blocking glasses. Blue-blockers are relatively cheap, don't require guesstimating sizes, and I bet most of your friends and family don't have them yet. More importantly, they're also helpful in the pursuit of what's possibly the ultimate gift you can give someone: a good night's sleep.
Follow Topics for more like this
Follow for more stories like this
A year or two ago, I thought blue-light glasses were, at best, a genius marketing scheme. Glasses for people who don't need glasses? Okay. Since then though, studies have linked prolonged exposure to blue-light wavelengths to dry eyes, eye strain, and sleep-cycle disruption plus potential vision loss as related to macular degeneration. No one really knows the full extent of what screen time can or will do to the eyes in the long run, and this year, if you or your loved ones are anything like me, you've probably been spending more time on your devices than ever. Naturally, the best recourse is to cut down on screen time, particularly at night. That said, I also don't see the harm in dropping a few bucks on an extra layer of protection. Whenever I consistently use my blue-blockers, my eyes really do feel less heavy and tired at the end of the workday.
Blue-light blockers make a great stocking stuffer, and they aren't such a pain to ship either, since they're not very big. Sure, glasses, in general, can be like perfumes—something personal that you can't pick out for everyone. That said, blue-light blockers aren't really meant to be fashionable, even though fun blue-blocking frames certainly are available. You can certainly take a chance on gifting a sub-$20 (or sub-$10) style.
If you are looking for fancier blue-blockers for yourself, those are certainly available, too. This clear style from Maho Shades are guaranteed for life and have sturdy, sustainable acetate frames. Clip-on styles exist for people who already wear glasses, and you can also find blue-blockers with magnification for those who wear readers. Kid models are available, too! I'm ordering a bunch to give out this year with hopes that they'll provide some relief and protection from the glow of the screen.