I Never Expected to Bond with My Dad Over Real Estate, But Buying a House Brought Us Closer
We independently select these products—if you buy from one of our links, we may earn a commission. All prices were accurate at the time of publishing.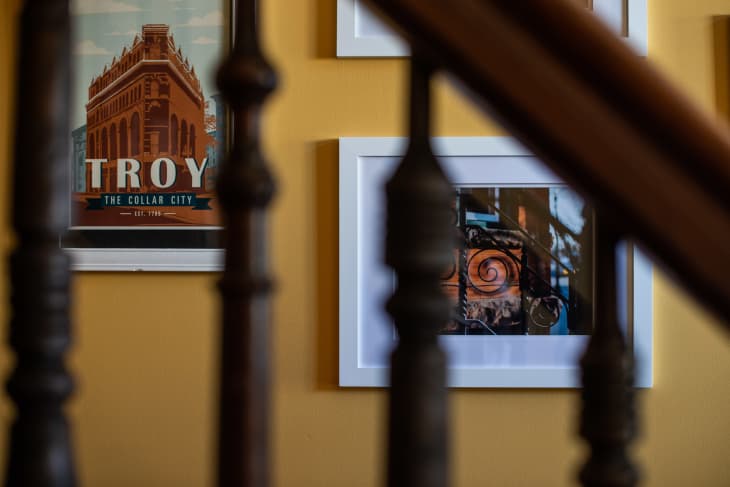 My dad and I have always gotten along well, but when I was growing up, we never shared many interests. Sports? Definitely not. Cars? Nope. Music? Not on the same page. Even with Boy Scouts, something my parents encouraged me to join, my dad was not the outdoorsy type who volunteered to chaperone hikes and campouts.
Follow Topics for more like this
Follow for more stories like this
After I left for college, calls back home were always lopsided. Long stretches talking with my mom about anything and everything were usually followed by more limited chats with my dad. When I came out as queer, both of my parents were supportive, though I felt like it only added distance between us. Then once I graduated, that started to shift as my dad and I hit on a shared interest at last: Real estate.
This wasn't completely new. My dad had been a part-time real estate agent for years at that point, but it never felt relevant to me. That is until I found myself living in a small city in upstate New York where I could afford to think about homeownership as a twenty-something. Now my dad's professional expertise was suddenly something I wanted to learn everything about.
While I couldn't use my dad as my real estate agent (he's licensed in a different state) he guided me through every step, stumble, and success. One piece of his advice that's stuck with me? Everything — from mortgage terms to insurance rates — is negotiable. With his help, I got to the closing table of my first home purchase: A red-brick, hundred-year-old rowhouse that had an apartment for me and three others to generate rental income.
My dad and I were now talking on the phone practically every day, but it was only the beginning of this new depth in our relationship. You see, not only is my dad a real estate agent, but he's also the ultimate DIY-er. When I was younger, he roped me into projects like building a new deck, painting the dining room, or ripping out an old kitchen. I struggle to remember a single occasion when my dad actually hired a professional contractor.
A few months into owning my new home, my dad came up to help me overhaul the front entrance hallway. As we smashed away bland white tile to make room for new hardwoods, he told me we were brandishing tools handed down from my grandfather ("Demolition was his specialty.") The next morning I tip-toed out of bed at 7 a.m., careful not to wake my father sleeping on the couch. But he was already up, sipping coffee and typing away on his laptop. When he looked up at me, eager and ready to get started again, I realized this project was about more than just building out a room; it was about building up our relationship, too.
Three years and many projects later, there are some things that I still struggle to talk to my father about as his queer son. Most of our conversations still skew toward practical matters. But there's another language we now share: One that's expressed through time spent getting our hands dirty, and unconditional offers to lend a hand or a tool.
It's taken me by surprise, but I've learned to embrace the way our relationship has evolved as adults, because something I hadn't the faintest interest in as a teen has now become the foundation for the connection I have with my father. And I owe it all to a red-brick house that never seems to stop giving us projects to work on together.