Brie Larson's "Happy Place" Selfie Includes This Popular Book
We independently select these products—if you buy from one of our links, we may earn a commission. All prices were accurate at the time of publishing.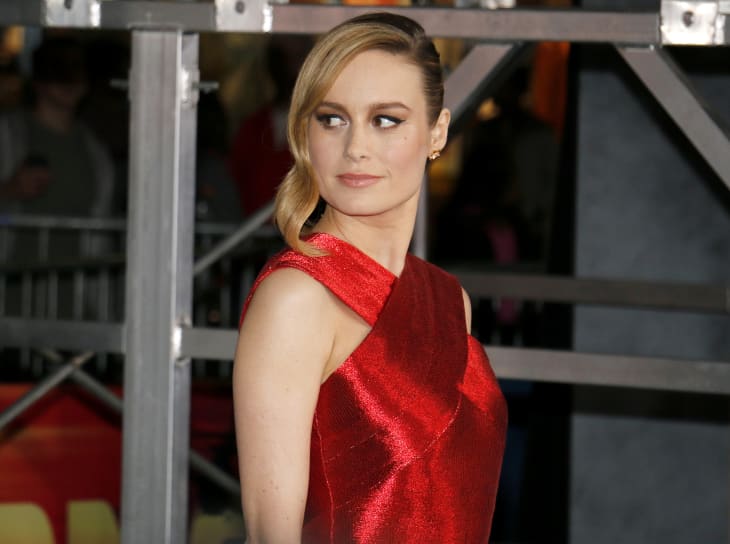 Everyone has that one place that provides the utmost amount of joy. For some, it's at home taking care of their favorite houseplants. For others, it's their hometown when visiting friends and family. For Oscar-winning actress Brie Larson, it's a spa with a book in hand — a person after my own heart, really.
Follow Topics for more like this
Follow for more stories like this
The book, which was published over the summer, is a hopeful and uplifting investigation in which journalist Natasha Lunn sets out to understand how relationships work and evolve over a lifetime. Speaking with authors, celebrities, and experts as well as drawing from her own experiences, Lunn answers three burning questions: how do we find love, how do we sustain it, and how do we survive when we lose it?
With many five-star reviews under its belt, the book has been praised by readers across the globe. "A great collection of conversations on all types of love. Natasha interviews a wide range of contemporary voices and they offer discussion on everything from platonic love, familial love, motherhood, and grief. It is jam-packed full of wisdom!" one person wrote in a review on Amazon.
"The interesting way this book is written takes you on a journey which makes you question everything about love and life, and ultimately understand both better. It's brilliant. This has really helped improve my relationships, not just romantic but familial and with friends too." another person commented.
A third said: "For years I have struggled to understand the complexities of love but this book brings everything together. It is beautifully written and just a fabulous read."
It's no surprise that Larson's "happy place" includes a book, as the avid reader has her very own cozy reading nook, as pictured in an Instagram post shared earlier this year. "Give me your book recs! I'm ready for a hot girl reading Fall," she wrote in the caption.
Do you have any uplifting books you'd recommend for the upcoming cozy season? Let us know in the comments below!