Amazon Shoppers Love This 3-in-1 Handheld Vacuum That's Great for Hard-to-Reach Areas (It's on Sale!)
We independently select these products—if you buy from one of our links, we may earn a commission. All prices were accurate at the time of publishing.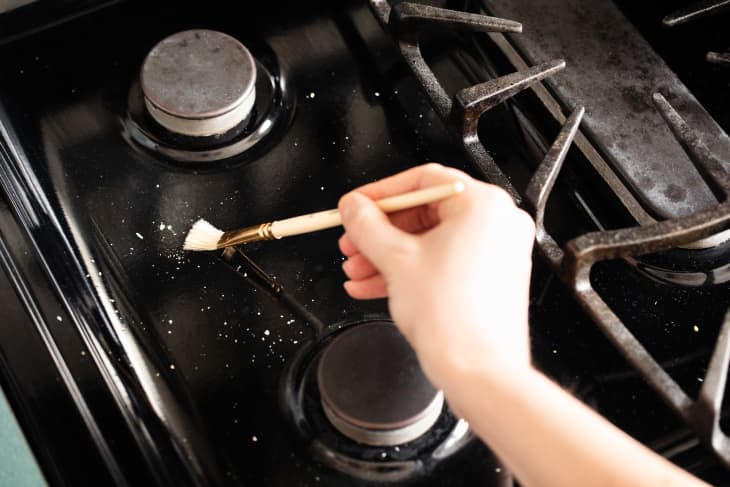 I usually don't like having multiple tools that perform similar functions. For instance, I own just one big knife to do all my chopping in the kitchen, and when I got a new saucepan last year, I got rid of my old one. I only need one pan to cook oatmeal, ramen noodles, and tomato sauce (separately, obviously). However, one area where I'll happily make an exception is my vacuum cleaner. I've tried having just a handheld vac and having just a big one, and I think it's significantly easier to keep my apartment clean when I have one of each.
Large vacuums are great for everyday cleaning, such as keeping hair and dust off the floors, as well as getting it out of rugs and carpeting. But when you need to pick up crumbs off your kitchen counters or clean out the deep recesses of your sofa, a handheld vacuum is the best tool for the job. Amazon has an impressively compact mini vac on sale right now for $40, making it quite the steal. With a high average rating and some unexpectedly cool features, it's making me consider replacing my own handheld vac.
Follow Topics for more like this
Follow for more stories like this
At 8.5 inches tall and 2.6 inches wide, this multipurpose vacuum is one of the tiniest but mightiest cleaning tools I've ever seen. I like that it charges via a USB cable, so you could keep it at your desk or in your car and be ready to vacuum up whatever tiny messes come your way. It also includes two different suction heads — one with a fold-down brush head and one with a bendable hose — so you can maneuver it into tight corners and not miss a single piece of dirt. When you're ready to empty it, just twist it in half and dump the contents right into the trash.
While these are all great things to have in a handheld vacuum cleaner, this nifty model delivers even more: It triples as a suction pump and air duster. When you need to put your clothes into storage bags, don't worry about trying to squeeze out all the air. You'll have a much easier time doing it, and you'll do a better job, when you use the pump attachment on this vacuum cleaner and let it suck out all the air for you. Likewise, instead of buying cans of compressed air to keep your computer keyboard clean, you can pop on the air duster nozzle and give your keys a quick blast of air to remove any unsightly debris. I've never seen a vacuum capable of doing either of these tasks, and the fact that this thing is so compact, portable, and affordable makes it all the better.
This vacuum has nearly 3,000 five-star ratings, and Amazon shoppers have been praising it for its impressive power and smart design. "Amazing for cobwebs or that gross area behind the toilet that you never want to get with your hands," one reviewer wrote. Another reviewer found it to be great for cleaning up coffee grounds and broken glass in the kitchen, and they prefer it to other handheld models: "Multiple nozzles and extension hose make it much handier than those shark-nose handhelds."
My favorite review, however, comes from the shopper who's considering gifting it to friends. "It's honestly one of those little things that I didn't expect to be the most exciting purchase of the year," they wrote. "Everyone's next Christmas gift!"
Every kitchen needs a good handheld vacuum, and this three-in-one model is an excellent choice. It does everything you need it to, can be charged anywhere, and maybe best of all, doesn't even look like a vacuum when it's not in use. Super neat and discreet — the way I wish all cleaning products could be.