These Are The Subtle Signs You're In Desperate Need of a Vacation, According to Experts
We independently select these products—if you buy from one of our links, we may earn a commission. All prices were accurate at the time of publishing.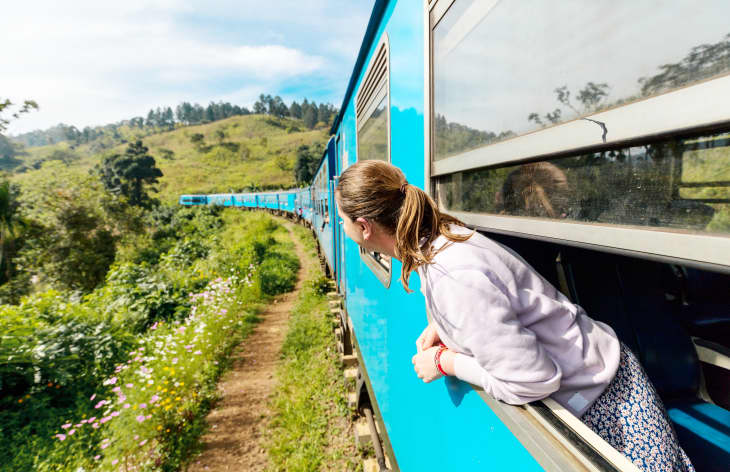 It's likely not a coincidence that burnout has been recognized as an actual medical condition by health experts around the globe in recent years, as the demands of life during a global pandemic only multiplied for most people. So if you're stressed to the max, there's a good chance your mind and body are in need of a solid vacation, whether you're heading to the next town over for a weekend getaway or packing your bags and jetting somewhere far away.
Follow Topics for more like this
Follow for more stories like this
The travel experts at ParkSleepFly have shared their top signs that you're in desperate need of time off, sharing with Apartment Therapy some of the subtle (and not-so-subtle) behaviors that might indicate it's well past time for you to not only schedule some PTO, but actually take it.
Some of the signs are obvious, like if you're finding yourself short-fused, making frequent mistakes at work, and neglecting your own health and well-being, but others are decidedly more low-key. If you're suddenly having social media envy — that is, you find yourself feeling jealous as you scroll and see your friends' Instagram-worthy getaways — there's a good chance you're really just feeling frayed.
Similarly, if you find yourself shutting down social plans constantly in lieu of working or even just staying home, it could be a sign that you need some serious time off. If you bargain with yourself to just push through your tasks on the regular, the travel pros note that some time off is probably well overdue.
If you've lost that "spark" and find yourself dreading even the time you do get off, it's likely a sign that you need a change of scenery. Of course, if your last vacation is but a distant memory, then it's definitely time to book a trip.
As U.K.-based physician Dr. Hana Patel shared in a statement: "It is really important to take regular breaks and use our annual leave entitlement," that is, if you are lucky enough to have access to paid time off. "Research has shown that people who take regular holidays are less likely to suffer from heart disease, and mental and physical illnesses. Regular holidays also help to prevent burnout, a condition that is defined as emotional, mental, and often physical exhaustion brought on by prolonged or repeated stress — usually stress caused by work."
Dr. Anthony Webb, a trained psychotherapist and self-proclaimed "brain whisperer," added: "We are human beings after all and not human doings. Taking time out to allow ourselves to be refreshed from within enables the body to remove itself from the daily 24/7 high demand lifestyle. We are jumping from one crisis to another and not giving ourselves a chance to heal properly."
Fellow psychotherapist and author Charlotte Fox Weber echoed the importance of making time for joy even when you least feel like doing so. "When little things feel extra hard and big things feel impossible, it's often a sign that we need a holiday," she said. "Play and fun should be serious priorities throughout life. When people feel run down and overwhelmed, like zombies half awake in the day and agitated at night, it's time to think about getting away for a bit. A mini break can do wonders. Shifting perspective is a tonic emotionally, and holidays get us to see different viewpoints in every sense. Even a weekend away can shift something psychologically."