The Thing You Might Not Realize About Buying the Newest House on the Block
We
independently
select these products—if you buy from one of our links, we may earn a commission. All prices were accurate at the time of publishing.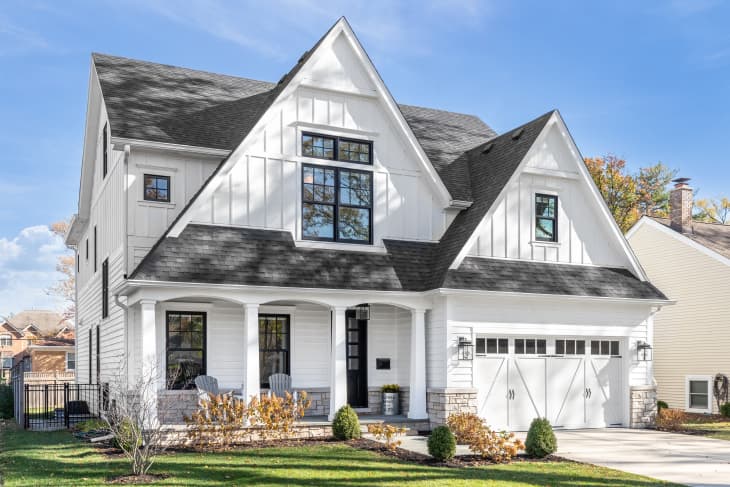 People often equate "new" with "best." It's hard to say no to the latest version of whatever computer, smartphone, or tablet you're reading this on, for example. New clothes and accessories are also quite dazzling. So when it comes to real estate — assuming you've got the budget for it — it might make even more sense to put an offer in on a brand-new home.
But a new build or a home that's been renovated from top to bottom isn't exactly the same as slipping on a new pair of shoes. So before you set yourself up for some serious buyer's remorse, take a look at why the newest, shiniest property available isn't always the best option.
The Pros and Cons of Buying a New Property
"The advantage of purchasing the newest house on the street is that it is probably the nicest," explains Jasen Edwards, real estate expert and chair of the agent editorial board at Agent Advice. Aside from new everything, he notes there's a good chance the property is contemporary in design, too. "The drawback is that it will probably be the most expensive and might not appreciate in value as much as properties that have been on the market for a while," he says.
This is why when you purchase a home and work with a real estate agent, you'll hear the word "comps" quite often. The term refers to comparable-style properties in the area — andm most importantly, what those properties have been selling for. "This [knowledge] is crucial for both buyers and sellers, as it maintains the fairness and transparency of real estate transactions," says Edwards. 
The same holds true for comps in the co-op/condo world. Prices are determined by the current real estate market, explains agent Jane Katz of Coldwell Banker Warburg. In a hot seller's market, the buyer pays more, but as things start to cool, the buyer can lower their asking prices. Of course, there are buyers who are outliers, Katz says, meaning they are willing to pay well above asking because they love a certain home so much. 
If you're one of them, tread carefully.
"It's a problem if buyers buy at the top of the comp range," Katz says. "It's nice for the neighbors to say they live in a building that sells expensive apartments, but if the price doesn't match what the market says it's worth, then that buyer of the expensive apartment may never get back what they paid."
Three Things to Consider Before Buying a New(ish) House
This does not mean that every buyer putting an offer on a brand-new home (or one that's enjoyed a gut renovation) is being duped or is destined for a major loss on their investment.
"Having the newest property can be beneficial if certain stars are aligned," says broker Julia Hoagland of Compass. These are the three "stars" in question.
The renovation is in line with the buyer's tastes.
Properties in the area have the potential for similar updates.
The price is right. 
This combo can be hard to come by, admits Hoagland. That's why she and her team encourage their clients to invest in what they cannot change — location, views, and even ceiling height, for example — and leverage what they can change, like interior design and layout.
"Paying top dollar for someone else's renovations and hoping the surrounding housing stock eventually measures up to what you are investing in is generally not as strategic as focusing on what one can control," she says.