The First Dogs Have Their Own Website and Social Media Accounts, and They're Pawsome
We
independently
select these products—if you buy from one of our links, we may earn a commission. All prices were accurate at the time of publishing.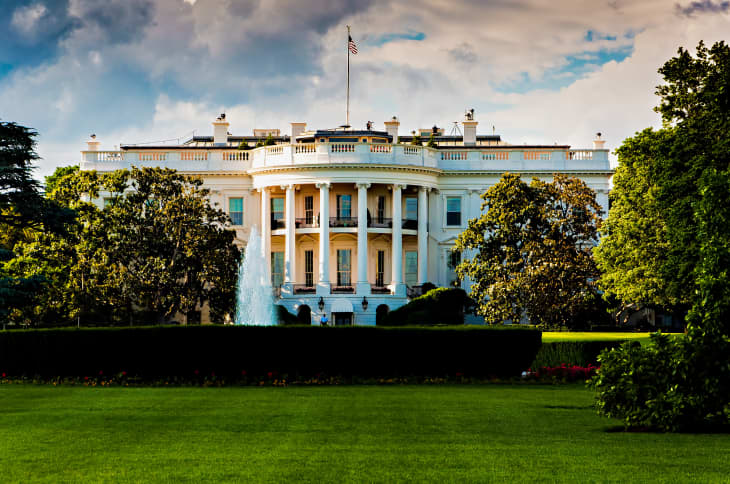 Now that the White House is officially home to some new residents, animal lovers are no doubt excited for the return of presidential pets. President Joe Biden and his family have moved in to their new digs at 1600 Pennsylvania Avenue, bringing along their German shepherds Champ and Major Biden, and unlike First Pets of the past, you can keep up with the new crew on social media.
While dogs at the White House are a time-honored tradition (in fact, Donald Trump was the first president in a century not to have a family pet), it hasn't always been so easy to keep up with the most famous pets in our nation's capital. The Obama family famously brought their Portuguese water dogs Bo and Sunny to the White House, but their time was a bit before the advent of pet Instagram, so thankfully, the Oval Pawffice Twitter and Instagram pages are already serving up tons of cuteness in spades.
Over on Instagram, you'll find all kinds of delightful dog and cat content at @First_Dogs_USA. Along with photos of Major and Champ chillin' in their dog beds after what was surely a stressful move-in day, you'll find pictures of President Biden's granddaughter Naomi Biden's cat, Winston, who is the official First Cat until the Bidens adopt a cat of their own, which they plan to do soon. There's also a ton of "supawrting" pets that will be making an appearance as well.
On the Oval Pawffice Twitter page, you'll find updates directly from the First Pets themselves, including their official oath, which reads: "We do solemnly woof / meow that we will faithfully execute the pawffice of President of the United Pets, and will to the best of our pawbility, preserve, pawtect and defend the Pawnstitution of the United Pets and Wildlife of America.- Champ, Major & Winston Biden."
The new four-legged residents even have their own official website, where you can find more info about them as well as some "pawsome gear" to shop — because your own first cat or pooch deserves their own official bandana, too.