The White House Is Making It Cheaper to Buy a Home with an FHA Loan
We independently select these products—if you buy from one of our links, we may earn a commission. All prices were accurate at the time of publishing.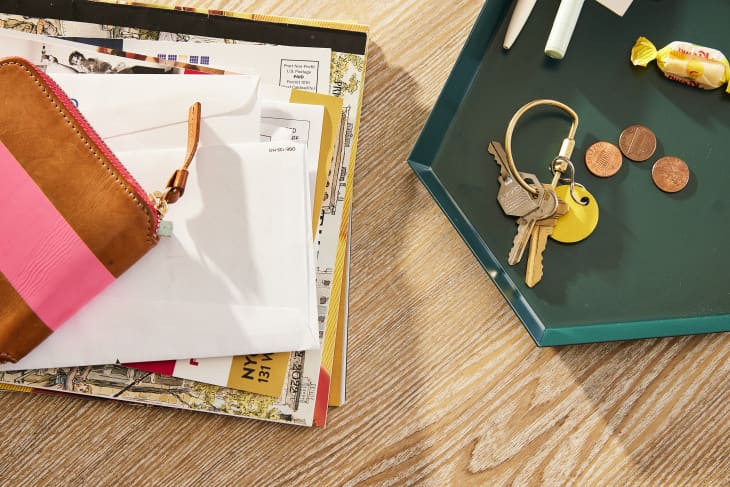 Eager first-time homebuyers struggling to purchase a home could be in luck, thanks to a new initiative from the Biden administration that's trimming mortgage insurance premiums on loans backed by the Federal Housing Administration. 
Follow Topics for more like this
Follow for more stories like this
Here's what that means for you: First, know that FHA loans are popular among first-time and low- to moderate-income homebuyers, because they offer low down-payment options. Second, if you're someone who is taking out an FHA loan, you'll pay a mortgage insurance premium, which is a monthly fee that's paid on top of the loan's principal and interest. That monthly fee is the thing that'll be cheaper going forward.
The policy change is an effort to boost affordability while median home prices remain near record highs, as well as expand access to wealth building and homeownership to renters. The most recent American community survey by the Census Bureau found that renters were particularly vulnerable to cost burdens. 
Holden Lewis, home and mortgage expert at NerdWallet, says the Biden administration's mortgage fee cut will help potential homebuyers finally catch a break. 
"First, it reduced monthly mortgage insurance premiums," he explains. "For a typical person who buys a $300,000 home with a 3.5% down payment, the monthly FHA mortgage insurance premium will drop by $72 a month and $869 a year. This change also stretches buyers' dollars to increase their home buying budget. If someone could afford a $300,000 home with the higher fees, they now can afford to pay about $10,000 more because of the lower fees."
The FHA itself made another change to help first-time buyers, he adds. "It will let lenders take on-time rental payments into account when they evaluate a borrower's creditworthiness," Lewis explains. "This is helpful because some first-time buyers don't have many credit accounts and struggle to get a loan as a result. By treating rental history as a credit account, the FHA will increase the number of people who will be able to qualify for FHA-insured loans."
The bottom line? This is good news for buyers all around.
"The FHA loan program has always been designed to be an easier path to homeownership for borrowers with lower or damaged credit and this has now furthered their ability to purchase," says Aaron Buchbinder, principal and founding agent of The Buchbinder Group at Compass. He points out that the FHA mortgage insurance premium reduction will increase affordability across the board.
Whether you choose an FHA loan or not, one of the biggest factors in your ability to purchase a home is the down payment. As a rule of thumb, it's a good idea to meet with a mortgage company, your local bank, or a mortgage broker in the very early stages of the homebuying process. A lender will look at whether or not you're able to make the monthly mortgage payments on a home, which could now be lower if you take advantage of this new offering.