One Woman Covered Her Toilet in Chia Seeds, and Yes, It Looks Like a Giant Chia Pet
We
independently
select these products—if you buy from one of our links, we may earn a commission. All prices were accurate at the time of publishing.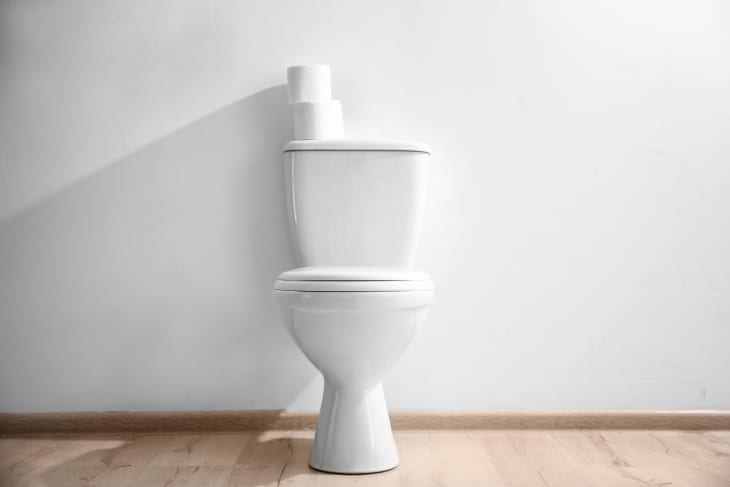 If you've seen a toilet that looks like a Chia Pet pop up on your social media feeds, you aren't dreaming.
Ali Spagnola, a Los Angeles-based digital creator and artist, found herself with 30 leftover pounds of chia seed. So she did what anyone would do in that situation: she covered her toilet with it and made it into a porcelain Chia Pet. 
"I just covered my entire toilet in chia seeds. I will be watering it daily over the next week. Do you want to see if it grows into the weirdest Chia Pet on the planet?" Spagnola asked her 213,000 Instagram followers, sharing the daily videos across a variety of social media platforms. 
Spagnola coated the toilet in medical bandages to create a fabric that the Chia seed mixture would adhere to, and headed to her studio three times a day for seven days to water the seed-covered toilet with a spray bottle. She started to see results pretty instantly. 
"Day 2, already roots coming in! This is awesome!" she says to the camera. 
By the fourth day of meticulously spritzing the toilet, it began sprouting. 
After a week of watering the toilet, Spagnola did what people were most curious about: She actually used it as a toilet. With the camera rolling and declaring herself the "proud owner of the world's weirdest chia pet," she gave her honest review of the luxe latrine.
"Now it is an overgrown throne. My sprout house. And it's time to see what it feels like. Let's take it for a spin," she tells the camera, while pulling down her pants and taking a seat on the chia commode. "Wow this is so odd, and pleasing. It's just a little bit moist, but in a satisfying way. It is so comfortably mushy and delightful, and it smells so fresh."
When Apartment Therapy asked Spagnola, she admitted that yes, she did actually use the toilet to go to the bathroom, versus just taking a quick seat for a blip on the camera. 
"Here's the exclusive — yes of course. I gotta get the full experience," Spagnola told us.
As you'd expect, the responses from followers new and old seem to be a bit mixed, but generally everyone seems to possess the same amount of fascination and abhorrence, said Spagnola.
"I'm pretty sure everyone is disgusted and intrigued at the same time," she shared. "There's something about this piece of work that makes people polarized within themselves. Everyone feels both of those things simultaneously."
As for what's left on her overgrown throne, which she stopped watering after a week, it's still alive, but barely. 
"It's still there. I'm actually walking there right now," she said. "It's not fully dead yet. It's hanging on for dear life."
As you'd expect, Spagnola's already ample amount of followers got even heftier after the chia toilet stunt.
"The chia toilet has gotten me a significant amount of new followers on multiple platforms," said Spagnola. "It seems to resonate wherever I put it."