This Is Why Chip Gaines Doesn't Want You to Stain Your Floors
We
independently
select these products—if you buy from one of our links, we may earn a commission. All prices were accurate at the time of publishing.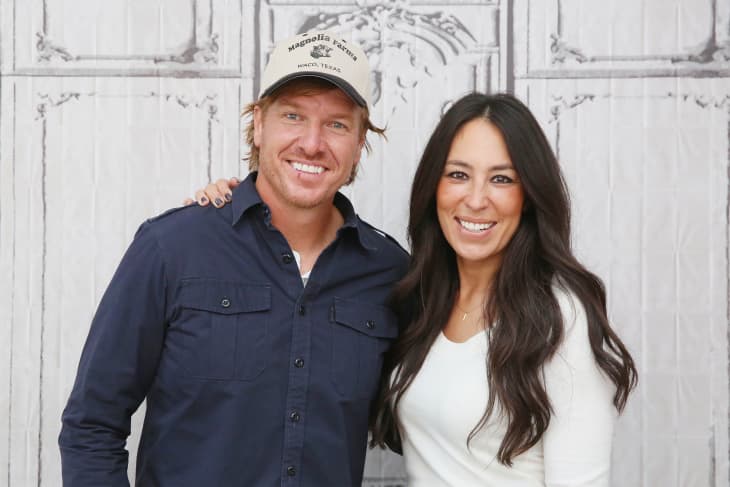 This year has already been a big one for Chip and Joanna Gaines. They've been slowly rolling out their Magnolia Network content on Discovery+, with "Fixer Upper: Welcome Home" being an instant hit.
The duo recently released "Breaking New Ground: Expanding the Silos," a special that takes viewers behind the scenes of expanding the Silos. And during the 45-minute episode, Chip reveals why he's against staining floors (which ultimately they did anyway, because Jo said so.)
In the later half of the special, Chip and Jo were working with their team to lay down flooring in the historic church they moved onto the Silos grounds. As they were placing down the pine, Chip and Jo kept commenting on how gorgeous the wood was — until Jo mentioned that she'd like to stain it darker. Chip was in disbelief, pushing to keep it in its lighter, natural state. And even though he ultimately lost the battle, his passion for natural wooden floors didn't go unnoticed, especially since it's part of his family's DNA.
"Flooring runs in the family, my dad and mom own a flooring company. For me, there's something about hardwood floor that does something to my soul, in a positive way," Chip shared during the special. "I see those natural hardwood floors and my heart jumps out of my chest. Don't put too much makeup on those babies, let's just let 'em fly."
While they were chatting about the pre-stained hardwood floors in the church, Jo revealed that restoring floors has always been one of Chip's specialities. So it didn't come as a surprise that Chip felt passionate about maintaining the original beauty of the pine panels. However, Jo's argument is that it would look too orange against the dark wood of the pews, and that although it was naturally beautiful, the contrast just felt like "a different church."
While the natural wood ended up getting stained this time around, there's no doubt that Chip's message rings loud and clear: don't fix it if it's not broken (aka don't stain it if it doesn't need to be stained). Let that natural beauty shine!