This State Puts Up Holiday Lights the Earliest, According to One Survey
We independently select these products—if you buy from one of our links, we may earn a commission. All prices were accurate at the time of publishing.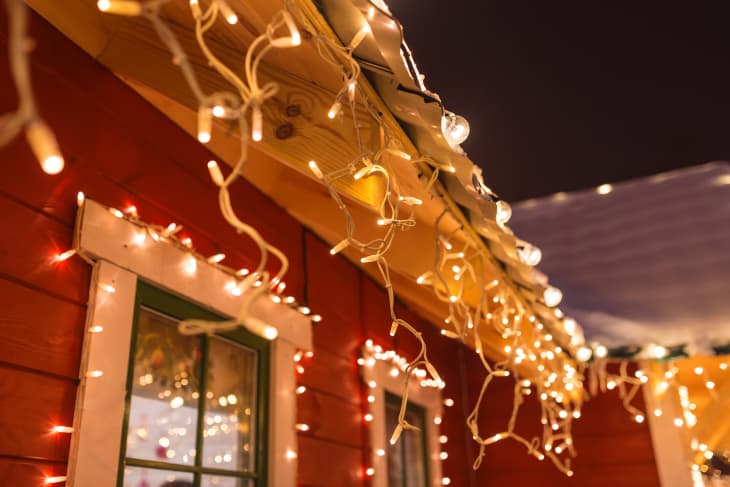 It's not even Thanksgiving yet, but it's likely you've seen a house or two that's already decking their halls. In fact, it feels like the holiday decor squad is feeling quite merry this season, despite the calendar. But how soon is actually too soon to throw up your boughs of holly? A new national survey looks into the topic.
It was often de rigeur that Christmas lights wouldn't be put up until after Thanksgiving. But in recent years, things have shifted a bit. Maybe it was the fact that people were stuck at home during the lockdown phase of the COVID-19 pandemic with nothing to do, or perhaps people are just uber-inspired by those endless Instagram reels of people going full Martha Stewart.
To get to the root of the trend, the team at House Method conducted a nationwide survey of 3,930 Americans back in October to determine when they think is the earliest acceptable time to hang lights, as well as when they actually plan on hanging their lights. The majority of respondents said December 1 is the day it's acceptable to whip out the endless strings of Christmas lights. But that doesn't mean they're following the rules — in contrast to what most homeowners said is acceptable, most replied that they plan to hang their lights in early- to mid-November. 
House Method also broke down the stats based on the states people live in. The state where survey respondents said it was okay to put up lights earliest is Georgia, which went with October. Apparently, they have no problem with enjoying their Halloween candy and oversized skeletons with a side of tinsel.
States that chose the first day of November as the proper day to start decking the halls include Florida, Nevada, Pennsylvania, Michigan, and Arizona. Black Friday is the marker for starting to decorate in states like Massachusetts, New Hampshire, Rhode Island, Ohio, and Illinois, but Missouri, Nebraska, Hawaii, and Tennessee said you have to wait until after the big retail holiday.
The largest chunk of states that chose December 1 as the perfect day to hang their lights includes California, Connecticut, New York, Washington, Texas, and several others. There was only one state that said the first week of December is the best time, and that's Alaska. Overall, a majority of states — 34 out of 50 — believe that hanging up lights before Thanksgiving is too early.
Of course, rules are meant to be broken. According to the survey results, early- to mid-November is when most Americans plan on hanging up Christmas lights. About 20 percent of people surveyed said that they plan to decorate during the week of Thanksgiving.
Naturally, there are some niche options when it comes to holiday cheer. 2.8 percent of those surveyed said they planned to put up their Christmas lights on Christmas Day. And don't forget that very elite group that chooses to jingle their bells 365 days a year: 4 percent of Americans say they leave their Christmas lights up all year long.