The Only Thing You Need to Clean When You Finally Have People Over
We independently select these products—if you buy from one of our links, we may earn a commission. All prices were accurate at the time of publishing.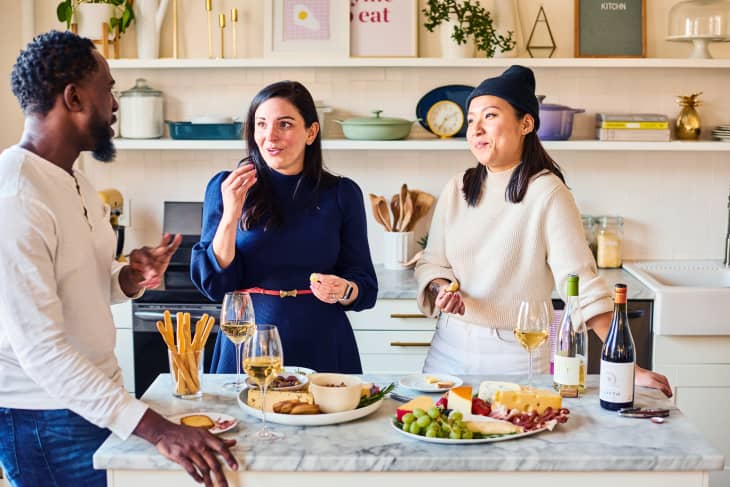 I joke about not knowing how to be around people who aren't my family now that it's safer to socialize, and I think there's truth there — for everyone. The extroverts love to anticipate their own roaring '20s, while the introverts mourn the days of not needing an excuse to cancel plans. Nobody wants to renege on the lessons the pandemic has taught them about what and who are important, but everyone is also keenly, nostalgically aware of what they've missed being able to have loved ones in their home.
Follow Topics for more like this
Follow for more stories like this
Now that the CDC has given the green light for fully vaccinated households to gather indoors in small groups, you might have a number of hosting dates on the horizon. Suddenly, cleaning and organizing at home has turned from how to survive and thrive during quarantine status to an intermittently outward-facing consideration once again — remember cleaning up your home before having company over? That used to be a regular thing! But how should you prepare your home for others now, after the year we've had? How do you want to approach your presentation to outsiders as you let them back in to the private spaces that have been yours alone for over a year?
What Does "Company Ready" Even Mean Anymore?
You may want to use this really, really special occasion to get your space "company ready," but don't let this concept put unwelcome pressure on you. "Company ready" can help you define your own personal standard of how you want your home to feel when guests share it with you, while also using the looming visitors as a convenient deadline to get it done. This strategy may help you see your home with new eyes and result in the picked-up, cleaned-up home that you've been missing.
On the other hand, the pandemic brought everyone a piercing, fresh realization that what really matters in life is people, not things (however much comfort things have brought us). So a lived-in, perfectly normal "untidy" home should never be a reason not to welcome loved ones back into your personal space. After this year, I'll never forget the joy of simply being together — whether there are laundry baskets in the hall or dirty dishes in the sink. My new motto is: No one cares, and if I'm worried they might, do I really want to invest my post-pandemic relationship energy in them?
One Thing You Should Always Clean for Guests
That said, even with relaxed "people are coming over" standards, there's one way to honor guests that I'd surely never want to let slip: Make sure the bathroom they may use is clean. Do a quick clean, top to bottom. Shine mirrors, polish fixtures, clean the counters and the sink. Definitely dust and clean the toilet, inside and out. Finally, clean the floors, fluff bathmats, make sure hand towels are fresh and nicely hung, and top off hand soap.
It's one small effort that makes everyone feel welcome — and if nothing else gets done, it's enough.