This TikToker Has Not One, but Two Secret Rooms Inside Her Closet
We independently select these products—if you buy from one of our links, we may earn a commission. All prices were accurate at the time of publishing.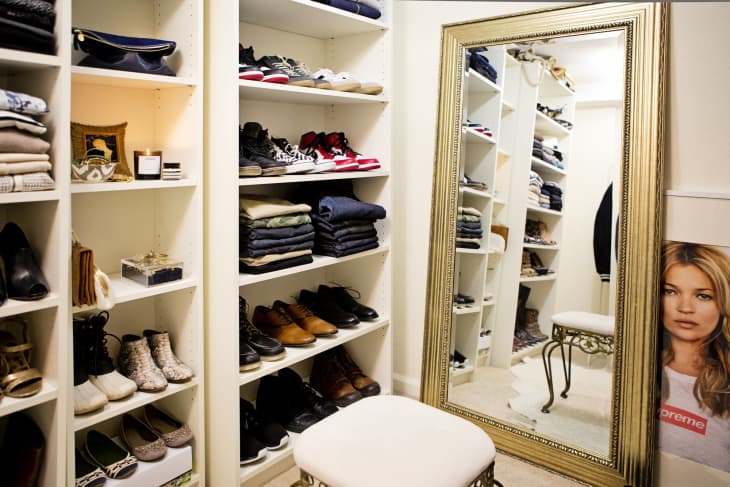 If Narnia comes to mind when you think about a secret door hidden at the back of a wardrobe, you're definitely not alone. But one TikToker probably thinks about her bedroom closet: Alicia of the @aliciajade.com TikTok account recently shared that she has two secret rooms located behind the clothes in her closet, and imaginations are running wild in the comments.
Follow Topics for more like this
Follow for more stories like this
Alicia was asked to share a secret room tour after she posted a viral TikTok showing where she'd hide if the zombie apocalypse hit (and her hiding spot takes the first prize).
"You can't get angry or disappointed, alright?" Alicia said in a follow-up video posted to TikTok in April. "I'm going to show you what's inside the secret room." And it turns out, she just uses it for storage. "It's not that exciting, I don't know what to say."
Alicia did explain that she had thought she would turn this space into something a bit more whimsical like a movie room when she first moved into the house. But because it's hard to access, it's stayed a storage room.
However, in the comments section of her video, someone told Alicia to "transform it into her comfort room," to which Alicia responded, "I have that in my other secret room." Pardon?
A few days later, Alicia treated her followers to yet another secret room tour. And this time, she doesn't disappoint. It looks like this room must be behind the wardrobe located on the other side of her bedroom and it's decorated with book pages, fairy lights, faux plants, and tons of cozy blankets and pillows.
Secret spots for storage and hanging out unbothered? The secret room people don't know how good they have it.