7 Common Black Friday Mistakes You're Probably Making (and How to Fix Them)
We independently select these products—if you buy from one of our links, we may earn a commission. All prices were accurate at the time of publishing.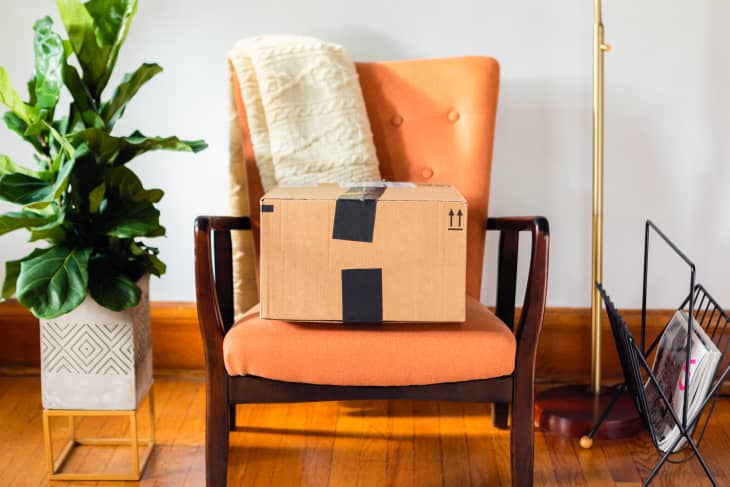 As the nights draw in and the knitwear comes out, many people will be spending the next few weeks settling into cozy winter months. If that's you, you're not alone in your prep! Retailers are gearing up too, for the sales and deals that have come to unofficially mark the start of the holiday season. 
Black Friday, which falls on November 26 this year, has become an annual point of controversy. Seen by some as the pinnacle of hyper-consumerism, sales have now extended toward "Cyber Monday" deals, as well as "early bird" sales that kick off even before November. In short, consumers are often encouraged to stock up on holiday gifts online well in advance of Thanksgiving and Christmas. But with a growing focus on e-commerce and online sales alongside an urgent rush to grab the best deals in-store, it's really easy to make some rookie mistakes, which can add up quickly: According to Adobe's 2021 Holiday Shopping Forecast, shoppers are expected to spend $207 billion this Black Friday — and that includes a 44 percent increase in "Buy Now, Pay Later" deals compared to the same time two years ago.
Follow Topics for more like this
Follow for more stories like this
This doesn't even take the environmental impact into account. Money's 2020 Dirty Delivery Report estimated that companies delivering online orders to homes in the United Kingdom would release 429,000 tons of CO2 emissions into the air on Black Friday, and 20 percent of respondents said that, if a carbon tax was to be implemented on Black Friday deliveries, they would refuse to pay extra to offset the carbon footprint generated by their purchases. And while even some plastic-free experts have plastic in their homes until it's absolutely unuseable anymore, the overconsumption of the material is certainly cause for concern. Between sought-after plastic toys and associated non-recyclable packaging, there are plenty of ways to contribute to the ever-growing mountain of plastic waste on Black Friday — with easy ways to avoid this, too. 
How Can You Fix Your Shopping Habits?
In many respects, the most sustainable way to approach Black Friday would involve not participating at all, as demonstrated through global movements such as "Buy Nothing Day," a blanket protest against consumerism which tends to coincide with Black Friday in an attempt to level out the field. However, complete abstinence from the deals of the day may seem extreme. Knowing some of the facts, here are seven tips to combat some common Black Friday mistakes. 
The Mistake: Rushing into a purchase without thinking it through.
The Solution: Ask yourself a few questions before you buy anything, even if it's on sale.
How much do you (or a recipient) want or need this item? 
How much use will it get? 
Will it end up being used or worn more than once? 
Would you still want to buy it if it was full price? 
Holding yourself accountable for every purchase made on Black Friday can be emotionally taxing, but it's often the first step towards enjoyment of the shopping experience without falling victim to the risk of buyer's remorse. 
The Mistake: Only buying from big-box and major retailers.
The Solution: Support small, independent businesses, too.   
Sure, those larger, well-known brands contribute to a wealth of Black Friday bargains because they can afford to. But what about smaller businesses trying to keep up in an increasingly noisy shopping environment? 
Websites such as Etsy and Not On The High Street conveniently promote handmade products by independent stores around the globe, so consider diverting your attention and your wallet to supporting artisan makers, where the sale is likely to make a noticeable difference. Be patient with delivery times and consider sharing their posts and products on social media in the run-up to Black Friday to boost their exposure within your network. 
The Mistake: Stacking up deliveries from dozens of retailers.
The Solution: Collect items in-store when you can.
Consider reducing your contribution to Black Friday CO2 emissions by looking into your local Click-and-Collect options and taking public transport to pick up your items wherever possible. Many major retailers offer this service at no additional shipping cost to the customer, making this a great option for your bank balance. It also prioritizes the environment by reducing the need for online orders to be delivered to your door. 
The Mistake: Taking a brand's sustainability pledge at face value.
The Solution: Do your research, and prioritize buying from brands that practice transparency.
Many brands are quick to reassure you that they are taking reasonable ethical steps to increase their susbtainability, such as reducing carbon emissions and plastic waste, or taking a zero-tolerance stance on animal testing. If you can't find this information on their website, a quick Google search will often tell you all you need to know about the company's stance on these matters. Use your judgement to decide whether or not you think the brand is doing enough — if one company doesn't meet your standards, there is almost always another one that will. 
The Mistake: Getting carried away and spending more than you can afford. 
The Solution: Write a list, set a budget, and stick to it.
Setting spending limits and being sensible with your finances is a self-care 101 all year 'round, but it becomes especially important in the run up to the holiday season. The "Add to Basket" button can be all too tempting in the face of a great online deal, so it's vital to write a comprehensive shopping list, calculate a spending budget, and stick to it to avoid unnecessary debt. 
In addition, the Black Friday bargains are likely to appear a little earlier this year to account for supply chain concerns. Knowing your financial limits and being realistic about what you can and can't afford is more important than ever, especially given the extra time and opportunity to take advantage of a sale or two!
The Mistake: Using "Buy Now, Pay Later" without establishing a repayment plan.
The Solution: Work out your monthly outgoings and set calendar reminders. 
If you've seen them on one retailer's website, you've seen them on a dozen sites: "Buy now, pay later" programs seem like a savvy way to plan holiday shopping, but they also add up quickly. These services account for £4.1 billion debt among shoppers in the U.K. alone. If you don't plan for your payments, that can come back to haunt you, and missed or late payments can drastically lower credit scores and impact your eligibility for borrowing in the future. 
While the temptation to grab a bargain on credit may be high, be mindful that you're not letting your spending get out of control in the run-up to the holiday season. "If you're opting for any 'buy now, pay later' options, it's important that you're keeping track of these and know that you'll be able to make sufficient payments when they're due," Alina Jaffer, a Virgin Money Red Team financial expert, tells Apartment Therapy. "Work out your monthly current account outgoings and factor in a sensible budget for any purchases you'd like to make and then stick to this. If finances are looking too tight, it may be best to hunt for cheaper alternatives. Then make sure you have payment reminders by syncing up any third-party payment apps […] or simply setting calendar reminders."
The Mistake: Thinking of your wallet more than the planet. 
The Solution: Reduce, Reuse and Recycle. 
Commonly referred to as "the three Rs," the environmentally-mindful process of reducing waste, reusing items in creative and resourceful ways, and recycling unwanted materials requires a conscious but worthwhile effort. Donating to your local charity shop or thrift store, as well as upcycling or selling any unwanted items in advance of Black Friday, will help you to understand and think more deeply about the differences between what you want, what you need, and what you can do without. 
Recycling the packaging of any new purchases is really important, and try to avoid buying products such as plastic toys where the packaging is often not made from sustainable materials. This practice can easily become second nature all year round too, with a little bit of online research into how you can adopt a more eco-conscious approach to your lifestyle and shopping habits.