The One Major Thing You Should Do This Month If You Plan to Buy a House in 2022
We independently select these products—if you buy from one of our links, we may earn a commission. All prices were accurate at the time of publishing.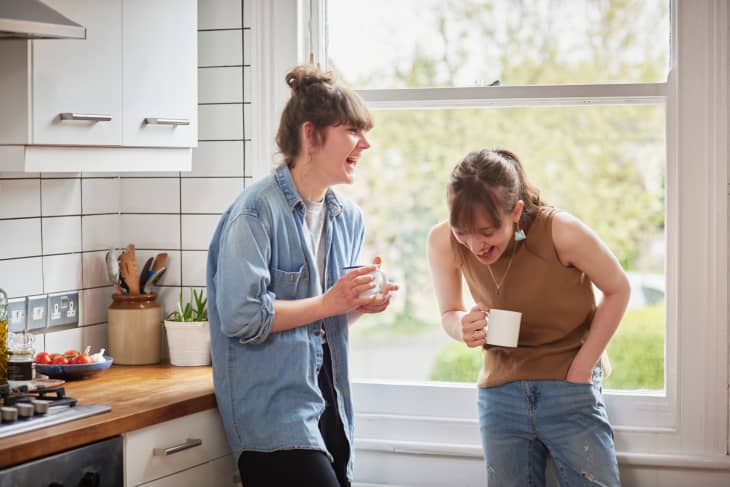 Picture this: A family member wants to give you a check over the holidays to put toward the down payment on a house. (This, BTW, is quite common: About one-third of first-time buyers receive a financial gift to go toward their down payments, according to the National Association of Realtors). 
Follow Topics for more like this
Follow for more stories like this
So, you graciously accept the check, deposit it in your account, and earmark the money for your down payment fund. But… it doesn't end there. Once you've found the house of your dreams, you'll enter into a mortgage underwriting process, which involves a lender reviewing your most recent bank statements. There are quite a few rules surrounding how financial gifts are received and accounted for as you prepare to close on your home, and to further complicate things, these can vary by the loan program you've chosen.
So if you're serious about buying a home in the coming weeks or early 2022, it's a really good idea to have that financial gift deposited ASAP — and get a solid grasp on the rules surrounding them. 
Deposit any gifts you receive this month as soon as possible.
Financial gifts are not required to be deposited prior to your mortgage application, "but a loan cannot get cleared to close without the funds being deposited and the source of the funds verified," says Melissa Cohn, the regional vice president of William Raveis Mortgage.
In general, lenders will review two to three months of bank statements (likely more if you're self-employed) when they're assessing your mortgage application, says Jerimiah Taylor, a licensed broker and vice president of real estate and mortgage services at real estate tech firm OJO Labs. 
"If you don't want to source the money as a gift, you can put it in your bank account 100 days before you apply for the loan — well in advance of closing," he says.
Tony Grech, a senior mortgage loan originator with Luxury Mortgage Corp in Michigan, recommends that gift funds be deposited into the buyer's bank account at least a few weeks ahead of settlement so as not to delay closing. 
What counts as a financial gift, anyway?
You're probably curious, though: What constitutes a financial gift? For a conventional loan, any deposit exceeding 50 percent of the borrower's qualifying monthly income is considered a "large deposit" and must be sourced, Grech says. So, if the borrower makes $60,000 a year (or $5,000 per month), any non-payroll deposits exceeding $2,500 must be documented.
For an FHA loan, Grech says, any deposits equal to or greater than 1 percent of the purchase price are considered large and must be sourced. For a $200,000 purchase, that's anything over $2,000.
It's best to receive a gift that is traceable — in other words, not cash, Grech says. Different loan programs have different documentation requirements, but typical items that lenders want to review may include things like a copy of the gift check, wire transfer confirmation, or an updated bank statement from the recipient showing the funds were deposited and available in their account.
Lenders also need to document that the gift is indeed a gift, and not an informal family loan that will need to be repaid. If that was the case, it'd stress your budget, possibly making it difficult to pay your mortgage. Your gift may require a "gift letter" that explains the funds are not expected to be repaid, Grech says. That letter should include the following:
The dollar amount of the gift
The date the funds were transferred;
The donor's statement that no repayment is expected; and
The donor's name, address, telephone number, and relationship to the borrower.
Wedding gifts of cash or checks are often used toward down payments, and these funds can generally be used for purchasing a home without having to get gift letters from every person at the wedding, explains Grech. 
"Usually what we want to see is proof of the marriage or wedding, which could be a marriage license and maybe a wedding invitation," he says. "If there were any large individual gifts we would prefer to have a copy of the gift check, and we usually want to see the deposits take place within days of the ceremony, since that narrative makes sense."
One final thing: Don't forget to write that thank you note!