4 Very Good Reasons You Don't Need to Save for a 20 Percent Down Payment
We independently select these products—if you buy from one of our links, we may earn a commission. All prices were accurate at the time of publishing.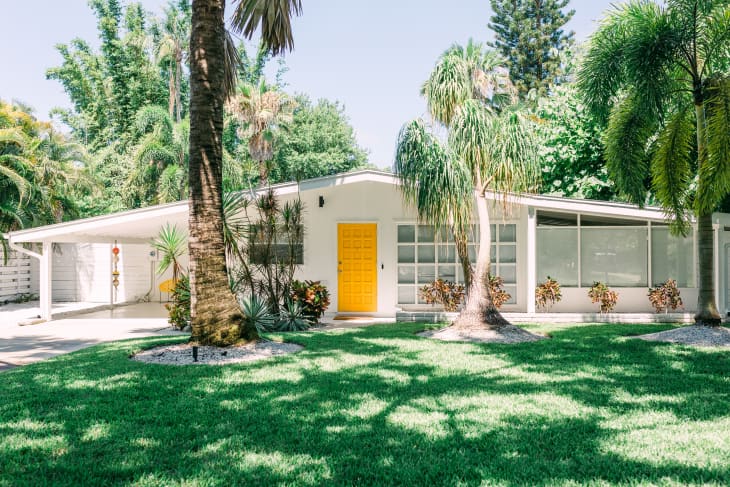 Conventional wisdom has long been that you need to have at least 20 percent of a home's purchase price saved up in order to buy. These days, you don't actually need the whole 20 percent, and in some cases, you might be able to skip making a down payment altogether. Ahead, real estate pros explain how you can keep more of your hard earned savings in the bank when you buy. Here are four reasons you don't need to save for a 20 percent down payment.
You may be looking for a home using dated financial advice.
A lot of us grew up learning about homeownership and mortgages from our parents, who typically bought and stayed in the same home for most of their lives. "A 20 percent down payment was the norm for a lot of these people," explains Chelsea Wagner, regional vice president of lending at Lower.com. "The mortgage process and people looking to buy have evolved over the years." There are now many ways to get into a home without putting that much into a down payment. 
There are a variety of loan programs to choose from.
One of the most amazing things about the current housing market is the variety of loan products available to prospective buyers, according to Yawar Charlie, director of the estates division at Aaron Kirman Group with Compass. "There are loan programs where you can get in for as little as 3.5 percent down," he says, pointing to offerings like Federal Housing Administration (FHA) loans and VA loans for veterans. "Even if you're not a veteran, or cannot utilize the FHA loan program, many lenders have conventional loan products that get you in a house for a 5 percent or 10 percent down payment," he says.
First-time homebuyers might qualify for grants and financial assistance.
If you're a first-time homebuyer, you may qualify for an assistance program that can cut down the amount you need to come up with for your down payment — or eliminate it altogether. "In some cases, [the down payment] can even be provided by the lender," explains Lauren Anastasio, a certified financial planner with SoFi. "To get a better idea of what might be available to you, start by speaking to a local agent or mortgage broker. Either may be able to provide you more information on active programs in your area." 
These types of programs may allow for things like down payment or closing cost assistance, too, which can come in the form of a forgivable loan, grant, or reduced down payment requirements. "All programs look different and have varying requirements for eligibility, so be sure to research each of them individually," Anastasio says.
You can eventually stop paying for PMI once you refinance.
One drawback to putting less than 20 percent down on a house is needing to pay for private mortgage insurance (PMI) on top of your monthly mortgage payment. But this is something you can do away with once you've managed to accrue enough equity in your property. "You can refinance when you have 20 percent equity in your house and then eliminate the monthly mortgage insurance," explains Jude Herr, broker and owner of Boulder Area Realty.