This Is the Easiest, Most Delightful Way to Send a Food Delivery as a Gift
We
independently
select these products—if you buy from one of our links, we may earn a commission. All prices were accurate at the time of publishing.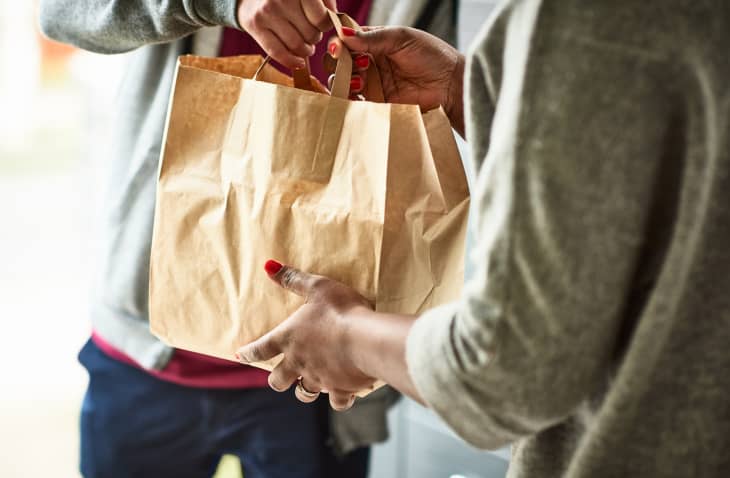 I don't know about you, but during the pandemic, I've found myself sending a lot of gifts. I figure if I can't give friends and family hugs and in-person quality time, I might as well send them a little token to let them know I'm thinking of them. And because everyone I know eats food, I particularly love sending edible treats their way to say hi, congratulations, I'm sorry, or that I'm just thinking of them.
What I've found, though, is that a lot of delivery sites make gifting kind of hard. They either don't have a spot to fill in a message, an option for a recipient's name other than your own, or any sort of box to check off to indicate that the item is a gift. I love the element of surprise that comes with sending something, so I get annoyed when I have to send someone that old, "Uhhh are you home? Because you should look out for something coming your way!" text.
Given all of this, I was thrilled to discover earlier this year that DoorDash has an amazing gifting option. Once you pick a restaurant and a food item (or several!) you want to send someone's way, you can select "Send as a gift" on the payment page. There, you can choose a cute digital card, add a note, and fill in their name and yours. DoorDash then creates an e-card to send to your recipient, making it feel like a true surprise gift! Even better, you have the option to let them choose their delivery time, in case they're not home and the food is perishable.
While I always love ordering directly from restaurants, this facilitates so much joy with ease that I can't help but find myself perusing food options in my friends' neighborhoods whenever the mood strikes. It retains the element of delight that I love about gifting, while also being extremely convenient and easy for all involved. Win-win!
I've sent breakfast pastries to my boss on her first day back at work, a slice of cake to my sister when she was having a rough day, a full dinner to a friend who's had surgery, and more. And because what goes around comes around, many people in my life have picked up on the fact that this is such a simple and cute way to send love, so I've received many delicious treats right on back. That, if you ask me, is pretty sweet.