The Risky Budgeting Trend That's on Its Way Out
We
independently
select these products—if you buy from one of our links, we may earn a commission. All prices were accurate at the time of publishing.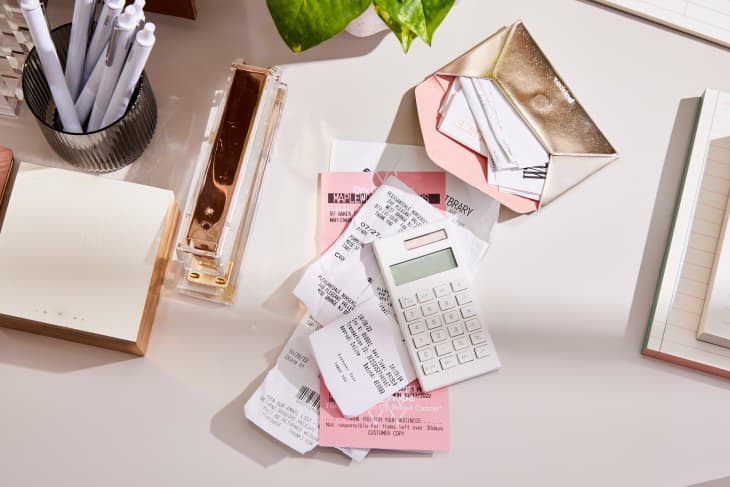 Times are changing at what feels like a breakneck pace and every year seems to have its unexpected shortage and unlikely "currency." From toilet paper to lumber and now eggs (!), no one knows what will distinguish the haves from the have nots from one day to the next. 
As cliche as it sounds, the one thing that's certain is uncertainty. When this is the case, your money habits need to evolve along with everything else. As everyone faces inflation and stares down a possible recession, are there any fundamental changes you should make in how you handle your money? I spoke to a finance expert to find out what budgeting tactic should be put on the back burner during these volatile times. Here's what she had to say. 
Esther Lee, Deputy Editor of The Knot, cites one of the biggest outdated budgeting trends as emotional investing. "Let's be honest," she says, "the GameStop frenzy in January 2021 is a reminder of the emotional hullabaloo that can come with the sole objective of short-term gains." 
Emotional investing refers not only to investing based on FOMO-fueled peer pressure, but also any kind of investment decision that's based on emotions. Investopedia offers one example of what underpins these types of unwise investments: "Underestimating risks associated with investments is one reason why investors sometimes make suboptimal decisions based on emotion." 
Lee puts a fine point on the matter. "Without professional experience or a simple understanding of the markets, following trendy investment decisions on Reddit threads for the monetary 'high' is emotional investing and generally a trend that needs to go in 2023," she says. 
In other words, now is not the time for underestimating risks. Instead, Lee posits, "While the story of long-term gains isn't as sexy or dramatic as an overnight skyrocketing in personal net worth, exercising knowledge and rationale is something many seasoned financial advisors encourage. Researching and seriously considering the investments you plan to pursue are strategic approaches all savvy investors should consider."