Why Real Estate Agents Want You to Watch Out for "Emotional Taxes"
We independently select these products—if you buy from one of our links, we may earn a commission. All prices were accurate at the time of publishing.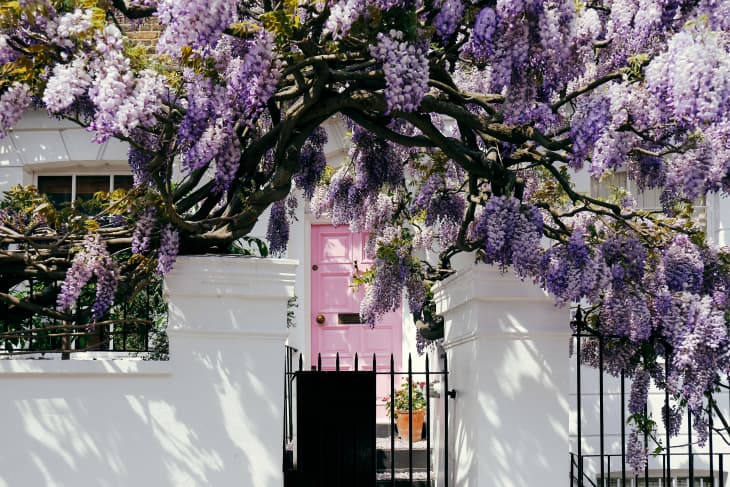 Buying a home comes with all types of fees — lender fees, the purchase price, a property inspection, title fees, and the list goes on. But have you ever heard of an "emotional tax?" And could it be something that's driving up the cost of the homes you're looking at? 
Follow Topics for more like this
Follow for more stories like this
Unlike, say, an appraisal fee, an emotional tax isn't something that's so straightforward. Rather, it's defined as something a little extra added on to the list price of a house because the seller has fond memories or an attachment to the home. Usually, a real estate agent will bring sellers back to reality and make sure that the home is listed at a reasonable price. In fact, this kind of back and forth is quite common between sellers and their agents when listing prices are being set. 
It's understandable: You've lived in your homes for years, maybe even decades, and you've made all kinds of memories while at your current address, says Los Angeles-based real estate agent Angela Carrasco. "The emotional tax is the equity sellers want to cash in on from leaving those memories behind," she explains. 
Emotional taxes are at an all-time high as people have spent a lot of time at home during the height of COVID, which has left them feeling more connected than ever to their spaces. Plus, sellers heard about the hypercompetitive bidding wars that were playing out.
"After almost two years of homes selling for over asking prices, sellers seem to sometimes think their houses will do the same," says Gena Knox, an Athens, Georgia-based Realtor with Ansley Real Estate. "There are still certain markets where homes are selling with multiple offers, but this usually comes with a well-thought-out pricing strategy. Pricing your home accurately can sometimes encourage multiple offers." 
Much goes into setting a list price, including looking at comparables (i.e., comps), which are homes that are sold in the neighborhood and that are similar to the one you're about to put on the market. The location of the home is also a huge factor, Knox says, because every house has a microclimate. Some homes get all kinds of sunshine. Others might have a bank of snow that sticks around for weeks.
Time of year is also paramount when listing, Knox says. (FWIW, spring tends to be the best time of year to list your home!) And pricing a home too high can put it outside the scope of potential buyers, says Andrew Pierce, the founder of Real Estate Holding Company. "Often buyers will search for homes within a set price range and if the over-estimation puts it out of that price range, they might not even see it in search results," he says.
Plus, an overpriced home can be seen as a "problem home," Pierce says, because it will usually stay on the market longer than homes that are more accurately priced. Potential buyers will start to wonder if there are issues with it. 
Interestingly, listing your home a little lower can actually be a great strategy. 
"If a home doesn't sell right away because it's priced too high, it takes away a buyer's urgency," says Kathy Helbig-Strick, a licensed broker and CEO of Experience Real Estate Partners with EXP Realty in St. Louis. "This puts the seller in a position of chasing the buyer, which equates to a much lower sales price. Buyers will swarm comparable homes on the market that have a lower price instead." 
Of course, listing a home can be emotional for many sellers, which is why Helbig-Strick encourages them to change their mindset: "I tell my clients, 'This is no longer your home. The day you decided to sell it, it became a commodity.'"
It can also help to think about the next home that you're moving into, says Theresa Raymond, a real estate broker in Sevierville, Tennessee. "Focus on the positive aspects of your move, and get excited about the possibilities you have ahead," she says.