The Constantly Sold-Out Collapsible Crates That Helped Me Finally Organize My Home Office (Bonus: They're On Sale!)
We independently select these products—if you buy from one of our links, we may earn a commission. All prices were accurate at the time of publishing.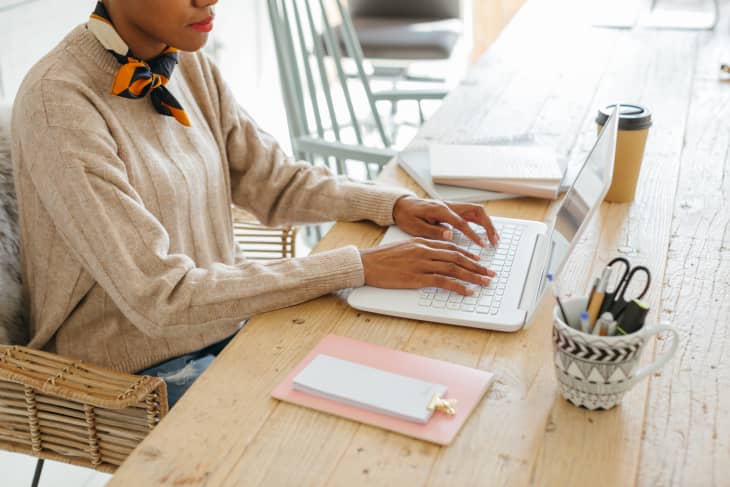 My office is one of my favorite rooms in my apartment. Since it's technically split between my workspace and a place for leisure, it gives me the opportunity to put some personality into it. However, part of that personality has included loading up on stationery, music memorabilia, and instant camera accessories.
Follow Topics for more like this
Follow for more stories like this
However, small items can add up to a big mess if you aren't careful, and even if they're placed neatly on a shelf, they can sometimes still look like clutter. A great tip to follow is to organize them more tightly with storage baskets and other containers. It's also very possible to blend function with style. I needed some bins for a pair of bookshelves in my office, but I didn't want them to look bland since the room itself is full of life and color. After some searching, I found the ultra-popular Felix Folding Storage Crate.
I had my eye on the Felix Storage Crates for a while before I was finally able to get my hands on them. As one of the top organization products at Urban Outfitters, there's quite a bit of competition when it comes to getting the exact sizes and colors that you want, but it's totally worth the battle. The stackable crates come in five colors and four sizes from extra-small (5.91" x 3.94") to large (16.93" x 11.5"), and prices start at $5. They're made of lightweight plastic and can be folded flat when not in use. I've picked up a total of four crates in extra small, small, and medium since they're just the right size for my bookshelves. The large crate is a tempting grab, but I haven't collected enough vinyl records to justify the purchase yet. Then again, considering how quickly these go out of stock, it could be better to snag one now and find use for it later.
It isn't until you have one of the storage crates that you really get a feel for how much they hold. The medium crate alone is large enough for cleaning supplies, movies, books, bathroom items, and so much more! Mine isn't even full yet because all that's in it so far is paper documents. The small ones have knickknacks, notepads, CDs, and postcards; and my extra-small crate is jam-packed with enamel pins I've collected over the years. I love that they hold a lot because it helps me to keep my office neat and tidy without tiny items being thrown haphazardly in drawers or on shelves. The crates can be moved around easily, and it's really up to you how to style them. 
The Felix Folding Storage Crate has 4.8 stars on Urban Outfitters for good reason. There are pages and pages of positive reviews, some even from repeat customers! People have been using them for everything from nail care supplies to stationery and everything in between. They aren't as deep as standard milk crates, but what they lack in depth, they make up for in style and small-space friendliness. So, if you see them in stock, don't hesitate. They might not be there the next time you look!