Why Cross-Generational Friendships Have Shaped the Way I View Time
We independently select these products—if you buy from one of our links, we may earn a commission. All prices were accurate at the time of publishing.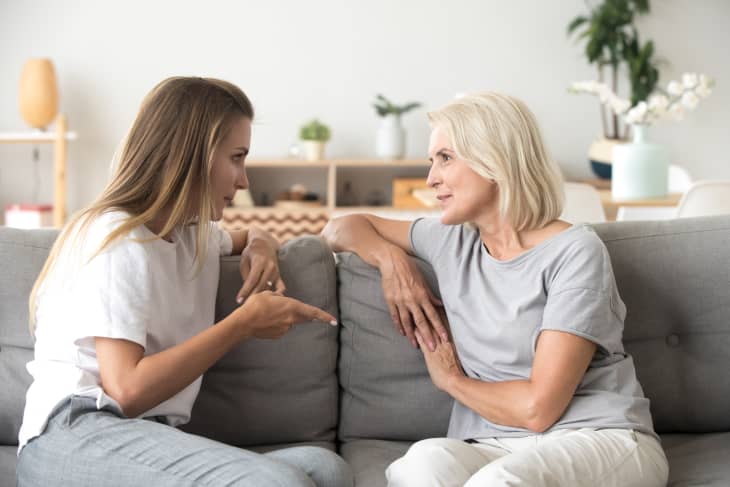 Elementary school classes. Summer camp. College dorms. First jobs. So many of the places where people meet their friends are defined by life stages. You bond over awkward moments, first crushes, new adventures, and late nights spent doing nothing, talking about everything. They become your people — and, typically, they're all roughly your age.
But some of my most meaningful friendships have crossed generations. Solidly a millennial, I have friends who barely clear the millennial bar, some who are solidly in Gen X territory, and others who squeak by into the baby boomers. 
Follow Topics for more like this
Follow for more stories like this
And I'm not alone. An AARP survey revealed that 37 percent of Americans have a close friend at least 15 years younger or older. 
These cross-generational friendships teach you life lessons from those who've been there. Older friends serve as mentors, career advisors, guides, and, for parents, they can be a lifeline to remind them, this, too, is just a phase. On the other hand, younger friends can explain TikTok and take me to the trendy restaurants that are somehow still there… even if I've aged out of going on opening night.
But, for me, there's something more meaningful these cross-generational friendships can offer. They've taught me that people have both unlimited and finite time. There's optimism and urgency that comes from cultivating relationships with those in different life phases and, interestingly, their perspectives are inverse of what I might have expected.
I've met most of my younger friends through social media. As a writer, I spend time connecting with other creatives online, and I'm fortunate to live in a place (Washington, D.C.) that's both big enough and small enough, as well as transient enough, that everyone wants to take their Instagram connections offline. 
Now I count a handful of women several years younger as close friends, and I'm endlessly inspired by them. Their confidence, ambition, and creativity makes me realize there's never an excuse to wait on living — and that's something I didn't grasp at their age. I always felt like I was waiting on the next big step in my early and mid twenties. Meanwhile, these women are chasing after their dreams full speed ahead. By spending time with these younger friends, I realized I shouldn't squander a single moment. They have a sense of positive urgency. They're not waiting on anything or anyone, and neither should anyone.
Then there are my older friends. These are women I've met through volunteering, friends of friends, and work. From them, I'm assured that I do have time. I can easily fall victim to the idea that it's all downhill after a certain age or fearing what will happen if I don't accomplish certain things by a specific birthday. The idea of children terrifies me because I think of all I need to do before moving on to that life stage. But then I look at my older friends. They live just as fully as the younger friends but with a more carefree take on ambition. They've had a few more years to understand what actually matters. They're still chasing after big goals in their careers, but with a more balanced approach. They're the ones that actually make time seem unlimited. They've made mistakes, they've reached goals, and they know with confidence that there's always another opportunity. 
I've had more than a few conversations with friends close to my age recently where we've shared that every little decision — from career moves, to relationships, to actual moves — feels more loaded once you reach a certain point. Like this might be it. You're deciding what the next 70 years could look like. But these cross-generational friendships have taught me the opposite is true. Don't ever wait, but know that you also have time.
This piece is part of Transformation Month, where we're showing off amazing home makeovers, brilliant tiny tweaks, inspiring before & afters, and so much more. Head on over here to see it all!