The $17 Beauty Organizer That Makes Lost Bobby Pins a Thing of the Past
We
independently
select these products—if you buy from one of our links, we may earn a commission. All prices were accurate at the time of publishing.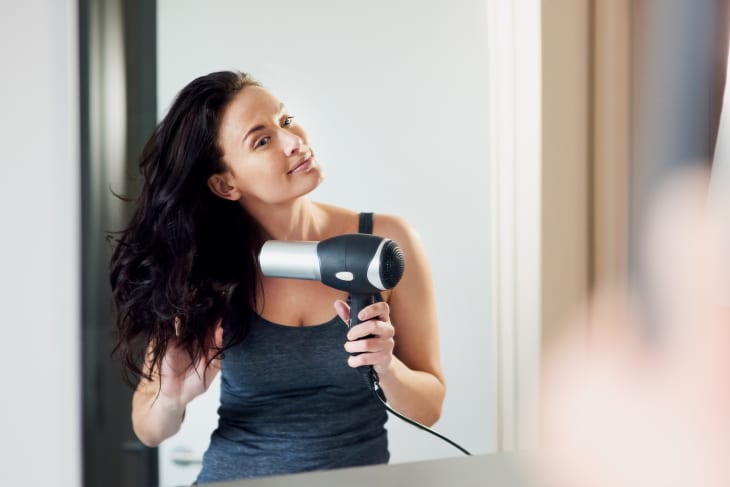 When you are someone with a lot of hair, there are a few truths you learn to accept rather quickly in life. For instance, if you leave the house on a hot day without a scrunchie, you will kick yourself the rest of your day. And no matter how you go about it, wash days will always be a major, multi-step event. You'll also come to realize that Bobby pins are both your best friend and your worst enemy. But why is that? While they are the ultimate styling accessory, they're also notoriously frustrating to organize and seem to end up all over the house (something family or a significant other can enthusiastically corroborate). Luckily there's a solution out there that makes organizing, storing, and picking up loose Bobby pins anything but a chore: say hello to the HairpinPal.
Designed to be the be-all-end-all solution to stray Bobby pins, the HairpinPal features a simple but effective design: it pairs a bowl perfectly sized to hold hairpins with a powerful magnet to keep your clips in place. Yep, that's it. However, it's important to note the magnet on this holder is incredibly strong. In fact, you can toss clips onto the bowl and it will catch them; it also can pick up spilled Bobby pins with a quick hover and securely holds them while you travel. Needless to say, it's a must for anyone tired of loose Bobby pins.
With an almost perfect rating and more than 2,000 five-star reviews, it's clear that this find is a game-changer. One reviewer wrote, "I use Bobby pins all the time and am so tired of finding them all over the floor because I don't have a great storage salutation. When I saw this I knew I needed to give it a try. Not only does it hold a good amount of pins, it also is very easy to pull them off while styling my hair and put them back on. It's a very handy gadget to have around,"  while another raved, "This is a no-brainer, wish I had known about it sooner purchase. I love this. I have even used it while cleaning my house the magnet can find any Bobby pin stuck under or in the couch and in the floor. LOVE it. I feel organized and I am no longer searching for a pin. Best [17] bucks I've spent in a long time!"
The HairpinPal comes in at just $17 and comes in two colors (pink and blue) making it a chic and affordable find you won't want to pass up. At the rate I both use and lose Bobby pins, I know this thing is going to become a beloved part of my haircare kit. In fact, I think I know what my besties are going to find in their stockings this Christmas.