The New Harry Potter LEGO Collection Includes Tiny Mandrake Plants and a Giant Hedwig
We
independently
select these products—if you buy from one of our links, we may earn a commission. All prices were accurate at the time of publishing.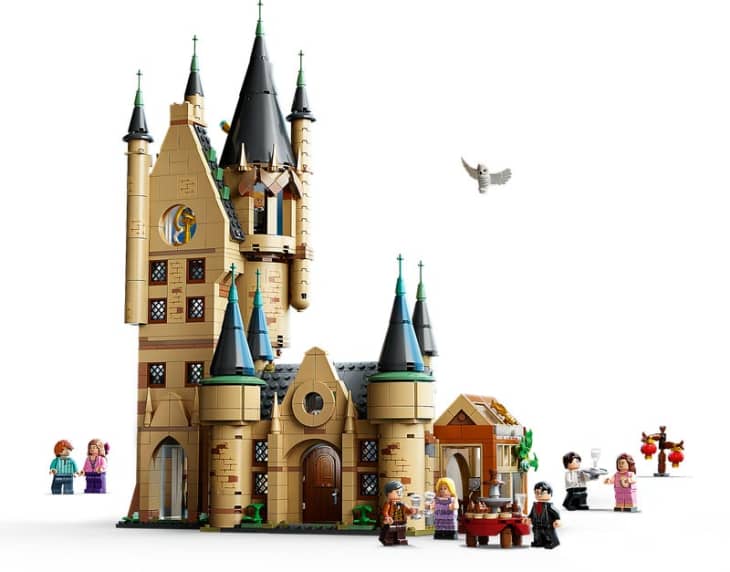 The Harry Potter universe is expanding, with six new LEGO sets coming this summer. They include scenes from Harry Potter and the Order of the Phoenix and Harry Potter and the Half-Blood Prince, as well as the house on Privet Drive where Harry spent his childhood and a large Hedwig that can move its wings with the turn of a crank.
The LEGO world of Harry Potter is already vast. The first sets came out in 2001 along with the first film, and 19 years later, you can find LEGO versions of everything from the Hogwarts Castle to Diagon Alley, with niche sets dedicated to moments in the books and films.
The new collection of Harry Potter LEGO sets comes out in the U.S. on August 1. Take a closer look at each one below.
4 Privet Drive
The place where the whole series began. The 4 Privet Drive set comes with Harry, Ron Weasley, the Dursleys, and Dobby the house elf, plus Arthur Weasley's flying blue Ford Anglica. Complete with Harry's cupboard under the stairs, of course.

Available August 1: 4 Privet Drive, $69.99
Hedwig
This version of Hedwig is as big as a house, on LEGO scale. She holds a letter in her talons, and you can help her flap her wings by turning a crank on her perch.

Available August 1: Hedwig, $39.99
Hogwarts Room of Requirement
This set includes Harry, Hermione, and Luna Lovegood, who have come to the Room of Requirement to train as part of Dumbledore's Army. It includes two Patronuses (Luna's hare and Hermione's otter), a wheeled Death Eater dummy, and more.

Available August 1: Hogwarts Room of Requirement, $19.99
Hogwarts Astronomy Tower
This tower is rich with tiny details, include mandrake plants in the greenhouse, a Potions classroom, telescopes and an old astronomy text, and refreshments for an outdoor party. Includes Harry, Hermione, Ron, Draco Malfoy, Luna Lovegood, Neville Longbottom, Potions teacher Horace Slughorn, Lavender Brown, and Hedwig.

Available August 1: Hogwarts Astronomy Tower, $99.99
Attack on the Burrow
In Harry Potter and the Half-Blood Prince, Death Eaters attack the Weasleys' cozy house, the Burrow. This set includes Ron, Ginny, Arthur, and Molly Weasley, Harry Potter, Nymphadora Tonks, Bellatrix Lestrange, and Fenrir Greyback.

Available August 1: Attack on the Burrow, $99.99
Forbidden Forest: Umbridge's Encounter
A giant and centaurs make this set especially fun. It depicts the scene from Harry Potter and the Order of the Phoenix in which Harry and Hermione bring Professor Umbridge to the forest, where she insults a pack of centaurs. When the centaurs turn on Harry and Hermione as well, Hagrid's giant half-brother Grawp comes to their rescue. This Grawp is five inches tall and posable.

Available August 1: Forbidden Forest: Umbridge's Encounter, $29.99