Here's Exactly What It's Like to Be on House Hunters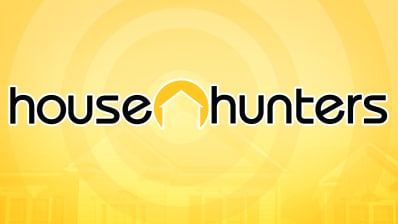 (Image credit: HGTV)
House Hunters has been a staple at HGTV since 1999 and has spawned a plethora of spinoffs, including House Hunters International, Tiny House Hunters, House Hunters Off the Grid, and House Hunters Renovation. Have you ever wondered what it takes to be on the popular real estate show? Here's what we found out.
According to CheetSheet.com, you don't need a minimum budget (like you do for Fixer Upper), but you have to have already put in the leg work. The process requires filming a ten minute application video (if you're chosen by producers from the submission form)—where you'll compete against up to 200 other hopefuls each week—and of course, you'll have to have already bought a house or be in the process of doing so.
Either homeowners or real estate agents can apply for the show, but since a house has to be under agreement, your agent (or buyers) will have to agree to the HGTV treatment, too. Application questions are pretty straightforward: why do you want to move, what sort of style home do you want to move into, are their any special features in your current home. Naturally, the real estate agent form has more questions about the market, like what are the biggest challenges your buyers are facing, how competitive is the market, how do neighborhood prices vary.
According to former contestant Kim Christenson, filming for the 23 minute episode takes over 30 hours—six hours in each house, plus intro segments and shots of the family. The Utah homeowner also shared that each episode costs the production company roughly $50,000 to make (as of 2015). The family receives $500 for their efforts (again, 2015 numbers), while the realtors are there on a "volunteer basis."
After that, you'll have to wait four to six months until your episode airs, all the while "wondering if there was something in my teeth, a booger on my face or if I said something idiotic that the world will hear me say," Christenson said.
Would you apply for House Hunters? Tell us in the comments.