4 HGTV Stars Share What They Learned About Home From Their Moms
We
independently
select these products—if you buy from one of our links, we may earn a commission. All prices were accurate at the time of publishing.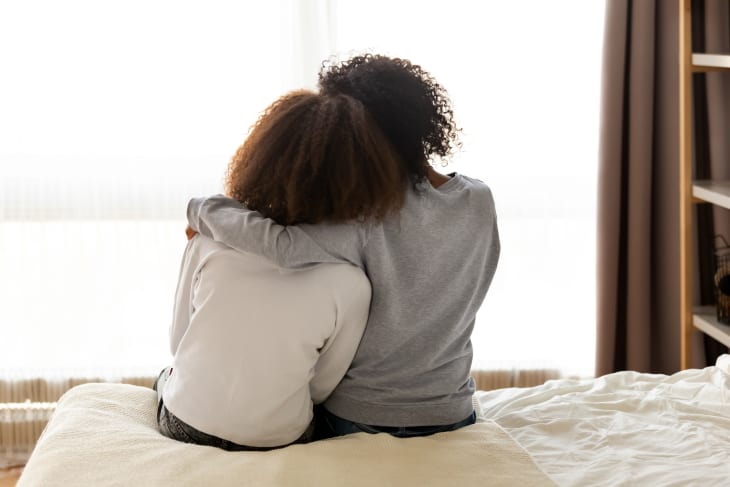 As a kid, you don't think much of your mother figures' mannerisms, but over time you absorb their habits and before you know it, you are them — at least, in some ways. But that includes their valuable lessons on what home means and looks like, which you then get to carry throughout life and pass along to the next generation.
While everyone has their own tips to contribute, we wondered what HGTV experts had to say about what they learned from their mothers about home. From how to treat your guests to design tips they carry into their practice, here are the answers we got:
Tiffany Brooks: Always make your guests feel at home.
Tiffany Brooks of "50K Three Ways" knows a thing or two about creating an inviting home through her trade, but one thing she learned from her mother beyond design is going the extra mile to truly welcome your guests.

"A tip I always took away from my mother at home was definitely to feed people and offer them refreshments as soon as they walk through the door," Brooks told Apartment Therapy. "It's something I will always take with me and notice when people don't do it to me. It always sets the tone for a joyful visit."
Erin Napier: Create a gallery wall to showcase family history.
Before even knowing the term "gallery wall" existed, Erin Napier of "Home Town" recalls growing up with her mother organizing framed photos on the wall to showcase their family history. "She took our family ancestral photos from the 1800s up to the 1950s, and she made these huge gallery walls, black and white photos, in stained-wood frames," Napier recalled. "She wasn't trying to make any kind of style statement, but this is 1991, and I thought it was so cool. Make a gallery wall with family history."
Ben Napier: Bleach your towels to reduce mildew.
Ben Napier, husband to Erin and co-host of "Home Town," had a very different but equally as resourceful tip that he learned from his mom: bleach your towels to get rid of mildew. "This might be TMI, but I'm really big, hairy guy, so when I take a shower and I dry off, the towel is saturated," Napier explained. "I hang it up to dry, I try to reuse the towel every so often, as long as I can. Eventually it'll build mildew unless you bleach them, so that's the one from my mom."

Another tip: always use white towels so you never have to worry about ruining them when you bleach.
Tarek Moussa: Get comfortable with remodeling.
The "Flip or Flop" host was constantly around remodeling projects growing up — thanks to both of his parents — and learned the art of flipping early on. But what he did get specifically from Mom is an understanding of style. "She just remodeled her entire house, and she has really good design sense as well," Moussa said.