3 Things That Might Make HOAs Good, Actually
We independently select these products—if you buy from one of our links, we may earn a commission. All prices were accurate at the time of publishing.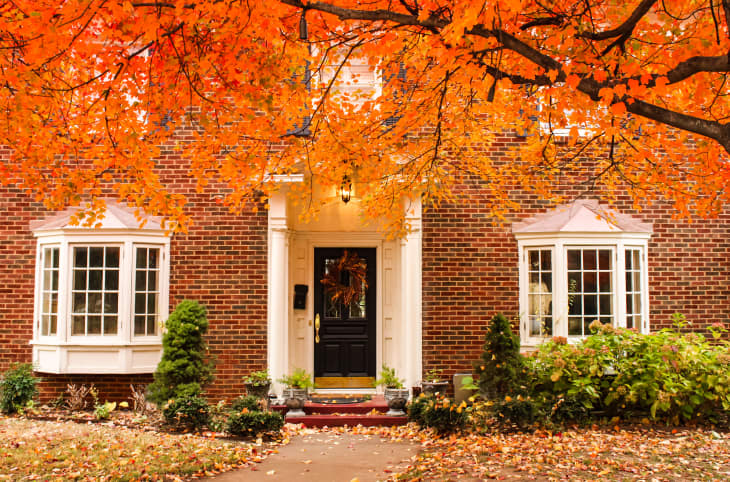 Homeowners associations get a bad rap for being overbearing and having silly rules — like requiring people to use warm white LED Christmas lights instead cool ones, institutionalizing grass blade heights, and issuing fines for bird poop on mailboxes. (These, by the way, are all real examples plucked from this glorious Reddit thread about the wildest HOA rules homeowners have dealt with).
Follow Topics for more like this
Follow for more stories like this
But if you live in a single-family home in a neighborhood, there's a good chance that you have an HOA that you need to live in harmony with. About 80 percent of houses in new subdivisions are part of homeowners associations, according to the Journal of Urban Economics, and houses in HOAs have prices that are on average at least 4 percent greater than "observably similar houses."
Love 'em or hate 'em (or sit on their boards), HOAs do have some unexpected benefits, according to real estate pros — and those perks go beyond those aforementioned higher home values and maintaining things like pools and parks that your dues pay for. Here are three redeeming qualities that make HOAs A-OK: 
They can regulate Airbnbs.
"They can regulate things like short term rentals like Airbnbs to prevent investors from driving neighborhood prices up for their own gain while pushing homes out of reach for local buyers who actually want to live in and give back to the community," explains Lindsay McClean, the co-founder and CEO of HomeLister, a digital brokerage and real estate site.
They prevent weeds from spreading.
When it comes to your lawn, an HOA can be particularly pesky, slapping you with fines if you forget to hire someone to mow your lawn while on vacation, or sending you a nastygram if they spot some dandelions sprouting up. 
But, weeds are invasive, which means your neighbor's weeds can crawl into your yard and become your problem, too. 
"Without an HOA, homeowners can let the yard go to hell-in-a-handbasket allowing weeds, and gardening diseases to spread from property to property," says Jennifer Vokolek, a Realtor with RE/MAX DFW Associates in Frisco, Texas.
They can protect your home's value.
HOAs are sticklers when it comes to making sure that yards are tidy and exterior maintenance is in tip-top shape, which is good news when you go to sell.
"HOAs help make sure the neighborhood stays in presentable order, which maintains equity in all residents' homes," says Karyn Sederberg with The Coffey Team brokered by eXp Realty in St. Augustine, Florida.