Two-Second Life Tip: Save Your Friends' Addresses from Their Holiday Cards as Soon as You Get Them
We independently select these products—if you buy from one of our links, we may earn a commission. All prices were accurate at the time of publishing.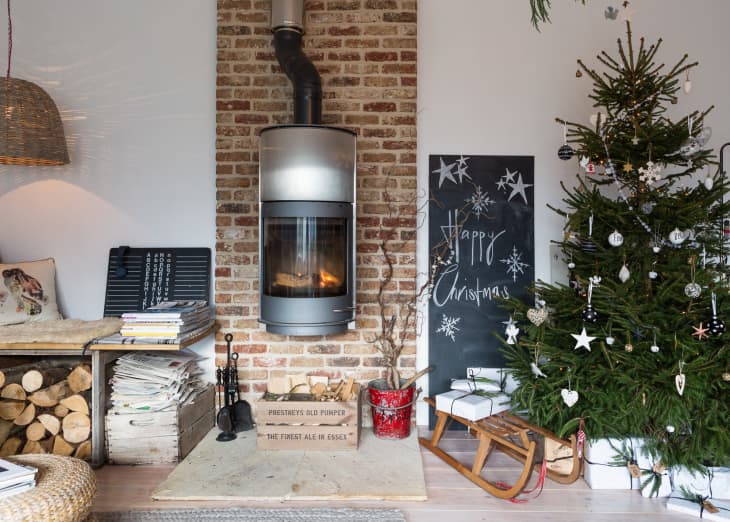 Every once in a while, you realize you can do one small thing that will make you feel really on top of it. I feel like this when I manage to snag a really good kids' clothing sale at the end of the season and buy ahead for next year or when I double a recipe and freeze half for an easy meal down the road. Today's little tip involves getting a leg-up on next year's birthday cards, holiday cards, and care packages.
You may be familiar with the texting-for-current-address drill you have to do as you're sending mail to friends throughout the year. And it can get a little awkward when you haven't talked with the people in a while and you're sending a utilitarian text: "Hi! Hope you're well! May I have your address?"
Follow Topics for more like this
Follow for more stories like this
This holiday season, as you open up the mailbox to piles of holiday cards (such a good feeling!), take one small extra step and save the return address in your contacts before you hang the card on the mantle.
If you absolutely can't enter the information into your phone in that moment, take a picture of the return address or tear off the corner of the envelope and make a little pile. But, again, entering addresses as they trickle in and not leaving steps for later is the best way to ensure your loved ones' addresses are tucked safely into your contacts list. (And sending an "address please?" text two years in a row starts to get embarrassing.)
Getting into this routine every December makes sure you start every year with an up-to-date address book. Then, with that confidently complete contacts list, you'll feel empowered to keep it up all year long. If you catch wind on social media that somebody's moved to a new home, send them a text right away to get their new address (and maybe send a housewarming card!).
Next year's holiday-card-sending self is going to give you a big, thankful hug.