I Wish I Hadn't Followed This Popular Advice After I Moved into My New Home
We independently select these products—if you buy from one of our links, we may earn a commission. All prices were accurate at the time of publishing.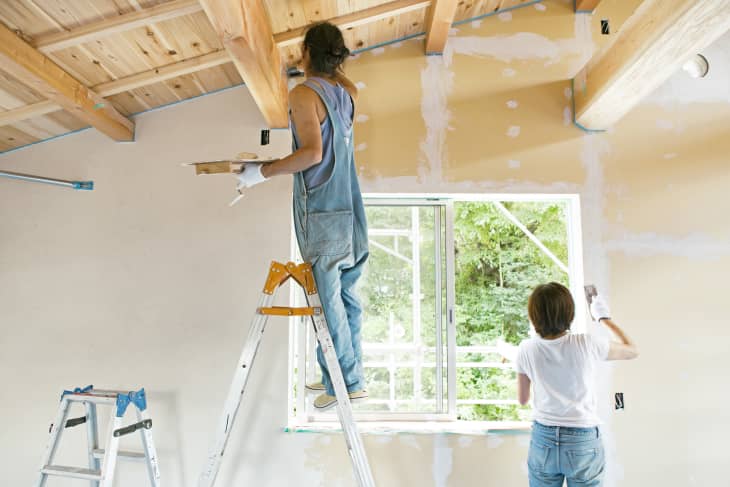 When you move into a new home, often the first advice you'll get is, "Live in it for a while before you make updates." You'll hear this from relatives, friends, and design experts alike. They don't want you to make rash decisions and spend money you'll regret on things that won't make sense once you actually figure out how you live in this space.
Follow Topics for more like this
Follow for more stories like this
I moved into a two-bedroom condo with my husband three years ago, and I listened to that well-meaning advice. I didn't want to spend more money after such a big purchase, and I figured I should wait to see how our home would come together. I had jumped from rental to rental for over a decade, so I hadn't yet lived in a home where I could actually make significant updates. The idea of hiring a contractor to do things that I couldn't easily change, or totally redecorating a room with new furniture, was overwhelming. So I felt validated in those words to hold off 'til later.
I wish I hadn't listened.
Because of that advice, I waited to make two significant shifts in my home that I knew I would enjoy from the get-go, and that delayed my ability to actually settle in. 
First up, I had a small but functional kitchen that could have been more functional with a single update: replacing the countertops to create a breakfast bar on the peninsula. But I sat on the decision for over two years, hoping that maybe I'd get used to the space as it was. After I finally hired someone to turn the breakfast bar into a reality, I realized just how much I needed it. 
Second, I let our guest room serve as an interim storage unit for over three years, reluctant to just dive in and spend the money to buy new furniture and paint. Originally, I wanted to give it time before decorating a room from the ground up. But in doing that, my husband and I had an essentially unusable room for far too long — after we'd spent the money to move out of our tiny one-bedroom place and into a two-bedroom home. When I finally followed through, the room became a retreat where I'm happy to write and relax. 
I know I'm not alone in putting projects off for later. We all leave half-done rooms on pause for another day, when we already have the perfect plan set in our minds. How much is that limiting how we live in our homes?
Of course you shouldn't make every decorating decision or big renovation right after you move in, especially when there's a budget to follow. But if you know what you want to do, don't bide your time just because you think you shouldn't make any big changes at the beginning of this chapter. 
If you know what you want to do, go for it. Enjoy your home to the fullest, as soon as you can.