My Home Inspector Missed a Major Problem with My House — Here's the (Free!) Way I Dealt With It
We independently select these products—if you buy from one of our links, we may earn a commission. All prices were accurate at the time of publishing.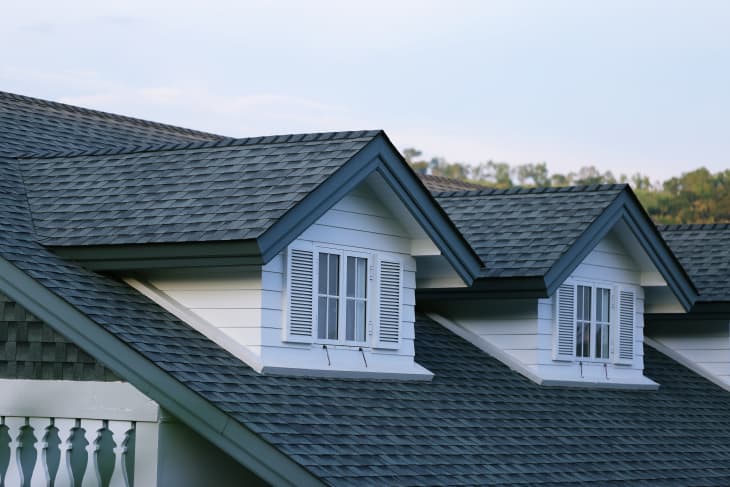 Purchasing my new home in Tennessee was a whirlwind, to say the least. I made plans to fly from Florida to go see it before I had even seen pictures of the inside. I went straight from the airport to the house, where I met my real estate agent for the first time, and as we were walking up the front lawn, she told me offers were due that afternoon — and there were already three others. 
Follow Topics for more like this
Follow for more stories like this
One spin through the house and I was already FaceTiming my husband telling him this was it and we had to get our offer papers ready. A couple hours after that, sitting in my car, I found out our offer had been accepted! 
As the adrenaline waned, the real work began. In such a hot seller's market, we'd heard about people completely waiving inspections, but we weren't comfortable with that. The night our offer was accepted I booked an inspector that I'd found earlier through good reviews and kept in my contact list for just such an eventuality as this. I met him at the house the next day and tried to stay out of his way but also find out as much about the house as possible. 
The report came back with nothing alarming and not much out of the ordinary to report in a 33-year-old house. The water heater wasn't going to last much longer, and the inspector recommended that an HVAC professional do further evaluations on the air conditioning units, for example. Big-ticket items that might have made us think twice about moving forward weren't flagged as immediate concerns. About the roof specifically, we were told that many people had had their roofs replaced through insurance after a hail storm a few years back and our roof looked pretty good. 
Imagine our shock, months later, when a plumber who was at our house inspecting pipes noticed water damage on the decking of the roof. Water had leaked all the way from the roof down to the first floor. He wanted to make sure we knew we needed a new roof. We did not know this. It was a very bitter pill to swallow, especially when we were shown how obvious the damage from the leaky roof was. 
We took up the matter with the inspector, who referred us to his insurance company. I had no idea that this was a recourse we could take, and only found out about it when we found ourselves in the unexpected bind we were in. (I should mention that the inspector handled our complaint very professionally and that, as upset as we were, we did understand that everyone makes mistakes. That's what Errors and Omissions Insurance is for.) 
In this case, the insurance covered the inspector and covered us — somewhat. Without getting into the nitty-gritty of the back and forth, in the end, the insurance pointed us to a clause we'd signed in the contract about, essentially, not holding the inspector responsible for things he might have missed. But they also offered us a goodwill payout in an amount that ended up paying for half of our new roof. 
We didn't expect to have to spend any money at all on a new roof, and we've had to postpone other necessary projects on the house (like new windows). However, I almost feel like the inspector overlooking the roof damage was meant to be. If we'd known we needed to replace the roof (and there wasn't a single "if" about it), I don't think we would have moved forward with the purchase. After all, we hadn't sold our home yet, and there were too many unknowns about our finances to shoulder the burden of a new roof in addition to everything else. 
Everything worked out in the end and the knowledge that we gained from the experience is something I want more people to know about. An inspection report is pivotal when it comes to deciding whether to move forward with purchasing a home; what's in it has the power to make or break a deal. So when the information is wrong but it's too late to back out, knowing there are avenues to pursue is empowering — and trying them out is absolutely worth a shot.