I'm One of Those People Who Waived Their Home Inspection. Here's Why I Regret It
We
independently
select these products—if you buy from one of our links, we may earn a commission. All prices were accurate at the time of publishing.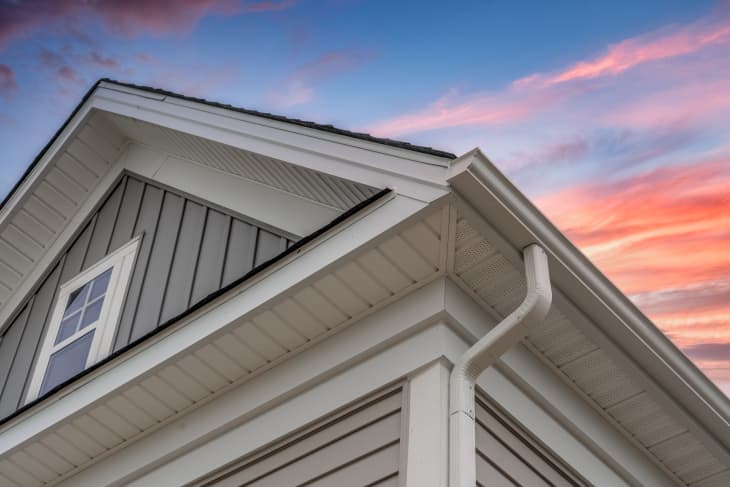 My husband and I knew as soon as we walked into our charming Cape-style home that we wanted to make an offer on it. But thanks to the state of the market in late 2020, we'd already lost several homes we loved. Hopeful — and a bit nervous — we asked our real estate agent if there was anything we could do to boost our chances of nabbing the place besides offering tens of thousands over asking price. 
We landed on a solution that felt risky yet doable: We'd opt out of the home inspection. According to Shelton Wilder, a Los Angeles-based real estate agent and CEO of The Shelton Wilder Group, this is an increasingly common move during a tumultuous time for buyers. Because inventory is still low and sellers are getting multiple offers over asking, she says buyers can accept the home as-is, without any request for repairs or money from the seller. 
"This is extremely compelling for sellers and advantageous for the buyer so they're able to secure the home if there are multiple offers," Wilder explains.
Normally, that's not a move we'd consider — we both knew we could get stuck with major costs later on. But because the home had been recently renovated, we felt a bit more confident. Everything was new; plus, the flippers doing the work must have conducted inspections through the city. Wilder says recent repairs can put the buyer's mind at ease, especially if an inspection took place during the update. "A buyer can then typically look to the professional or company that performed the work for any questions or repairs," she says.
Our strategy worked. The sellers accepted our offer, and we closed in 30 days. Here's when we started to regret the impulsive home inspection waiver: One of the first nights in the house, our bedroom got super cold — no matter how high we cranked up the thermostat. In the middle of the night, shivering, I wondered if the HVAC ducts weren't installed properly. Would we be responsible for new ones? How much would that even cost? 
Luckily, I was laughably wrong — the vent in the room was partially closed, and the thermostat had been set to turn off after a certain amount of time. Still, an inspection would have saved me a lot of anxiety (and probably prompted me to go downstairs and fiddle with the thermostat rather than lay in bed worrying).
The costly implications came a few months later. After our offer was accepted, we learned the sellers had started a repair on some loose shingles on the roof, and that they'd be writing us a check to pay for the rest. By the time we settled in the house and got around to scheduling the remaining repairs, we learned the roof needed far more work than we thought — and we'd be responsible for replacing it. 
While I don't think the sellers knew the state of the roof when they sold us the house, we could have saved $7,000 by adding in a home inspection when we made our offer. That's exactly the reason Wilder — and many other buyers' agents — suggests a general inspection, as well as termite, sewer, and roof inspections upon going into escrow.
"If you don't have inspections done prior to moving, you can encounter a slew of issues from a leaky roof to one of the larger issues, like a sewer kink," she says. "You would be going in blind, not knowing what the cost or peripheral damage might be." 
Honestly? I totally agree with Wilder's take: We did go in blind, and it cost us money and peace of mind. Of course, we love our home, we're relieved we snagged it, and so far, we haven't had any other major issues — but that $7,000 is money we'd much rather have in our savings account.
Next time we're in the market for a home, I'll slow down and ask my agent for other strategies to improve my chances (and start saving a whole lot sooner for a down payment).