This Once-Crucial Strategy to Selling Your Home May Be the Worst Thing You Can Do Right Now
We independently select these products—if you buy from one of our links, we may earn a commission. All prices were accurate at the time of publishing.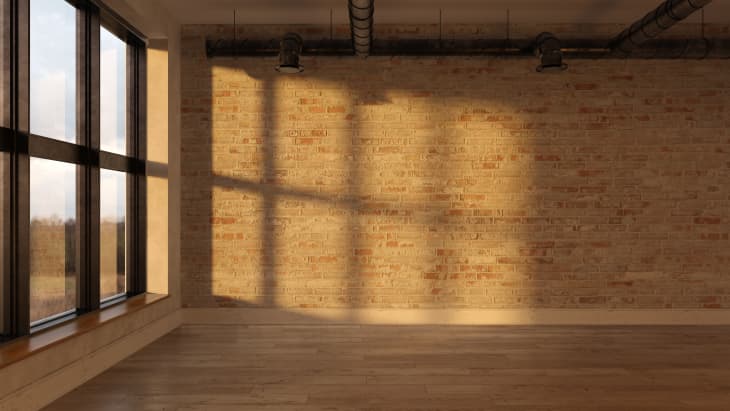 Anyone who works in real estate has long operated by a certain rule of thumb: Professionally staged homes sell faster. That's because furniture actually makes spaces appear larger and encourages potential buyers to see themselves living there.
Follow Topics for more like this
Follow for more stories like this
But this is 2020, and just about everything we thought was true is being turned on its head. The same goes for this strategy.
Today's buyers are more likely to view vacant homes because they believe it minimizes their potential exposure to COVID-19, says Ken H. Johnson, Ph.D., an economist in Florida Atlantic University's College of Business, in Boca Raton, Florida.
"Vacant properties for sale are forming their own submarket," says Johnson, a former real estate broker who has researched the market for 25 years. "We should not be surprised to see these homes shown more often than occupied properties, go under contract faster and sell at prices close to market value. Other occupied properties are simply in a separate, nearly non-functioning market at this point."
Previously, empty homes were considered a drag on the U.S. housing market, he says. 
"Vacant properties have historically signaled a high probability of a distress sale. For example, many owners have already moved, and the financial strain of two payments has often resulted in a discount on the final closing price. Research has shown that vacant properties historically sell at lower than average price, all else equal."
Gerard Splendore, a broker with Warburg Realty in New York, is seeing this trend play out in real time and finds vacant properties easier to work with in many respects during the pandemic, he says.
"An empty apartment is much more convenient to show due to the agent not having to work around the schedule of the occupants or resident. It also eliminates the need to clean bathrooms or the kitchen, making beds, or stashing clutter. Essentially, a vacant apartment can be shown at a moment's notice 24/7."
Agent Domingo Perez Jr., also with Warburg Realty, agrees that there are many advantages to showing vacant homes. 
"An empty apartment instinctively leads you to the windows as there's nothing to navigate around—a positive if you have a view worth showing, as it's done even before you can bring it up," he says. "And my favorite part: an empty apartment allows you to show off the interior designer in you by having a conversation about the infinite possibilities of this empty space."
However, Kim Kapellusch, a professional stager with Style My Space in Los Angeles, argued that the pandemic is having another impact on real estate sales that makes staging more important than ever. More and more buyers are relying on virtual tours to assess properties, and those that are staged attract more attention and higher offers, she said.
"Staged homes show the home in its best light and have a sense of scale. Otherwise, there is virtually no way to assess the proportion of an empty home."
Plus, without furniture and decor in the way, a buyer is more likely to fixate on flaws, like a "nick on the wall, scratch on the floor, missing baseboard, and areas of drywall that need patching due to TV systems that are now missing," Kapellusch says.
"Not a great first impression, and again, with no sense of scale of how large the space is, it may be that much harder for the buyer to decide to visit in person, as there may be qualifications to be met for each individual property depending on your state. So, if you don't know what you are in for, and all you saw was flaws, it's easy to pass on a property. Staging allows for buyers to concentrate on the 'wows,' not the 'ows.'"