Here's What People Are Willing to Do for More Comfortable Temperatures at Home, According to a Study
We
independently
select these products—if you buy from one of our links, we may earn a commission. All prices were accurate at the time of publishing.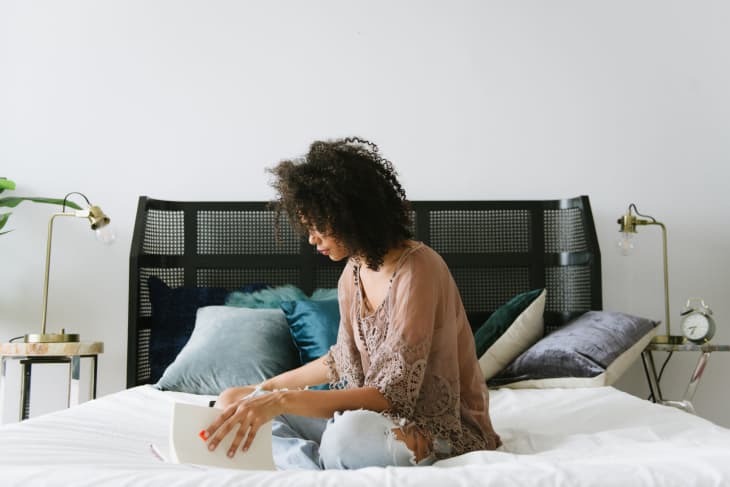 Do you crawl under a blanket come November, only to emerge in the spring like a fresh butterfly emerging from a fleece-lined cocoon? You're not the only one. When it comes to comfort, coziness is king… particularly during the colder weather. But unfortunately, staying cozy and comfortable in your home can be a challenge, especially when tumultuous weather patterns can leave you guessing which side of the thermometer they'll land on each day. So how do you combat that? Well, it goes a whole lot further than just cranking up the thermostat.
These days, the house or apartment has evolved into your home office, gym, and everything in between. It's no wonder that 96 percent of millennials agree that being comfortable in their home is more important than ever. And according to a new survey conducted by home wellness company Sealed, the lengths we'll go to get comfortable range from mild to serious effort.
49 percent of respondents said they used a space heater or portable fan to get their space to a more desirable temperature, which sounds pretty normal. But from there, things get a little more complicated. 32 percent added weather stripping, window weatherizing, or curtains specifically for temperature control. 12 percent of respondents said they even rearranged furniture to maximize comfort, while 8 percent gave up on their space completely and went to work from a coffee shop. Hey, at least the heating bills aren't on your tab. 
If you want to make your house warmer without cranking up the thermostat, make a concerted effort to determine where you're losing the most heat. Consider having a professional energy audit from your local utility company, which is often free of charge. But you could also get professional air sealing to seal up air leaks, or improve your current insulation to create a solid thermal barrier. Take a look at ductwork, and check any spots where the room borders the outdoors or an unheated space like an attic, garage, basement or crawlspace. Insulation and sealing up cracks and gaps will help prevent cold air from filtering in, and will help the space retain heat. If you're willing to splurge, a new heater is always an option. Of course, there are plenty of practical tips you can use to keep cold air out.
Certainly, space heaters can help, but you need to be extremely careful because they can be a fire hazard. (Not to mention brutal for your electric bills!) Instead, consider placing rolled up hand towels or painter's tape in the crevices of windows to keep cold air from coming in. Blinds and curtains can also be helpful to trap in the heat, as can draft stoppers at the bottom of exterior doors. If you have a fireplace, there's nothing quite like a crackling fire in the cold weather. If it's not in working order, consider blocking it off so it's not causing any further heat loss. And of course, a heating pad or heated blanket can be great for staying toasty warm as you're hanging around the house.