3 Homebuyers Reveal Why They Regret Buying Flipped Houses
We
independently
select these products—if you buy from one of our links, we may earn a commission. All prices were accurate at the time of publishing.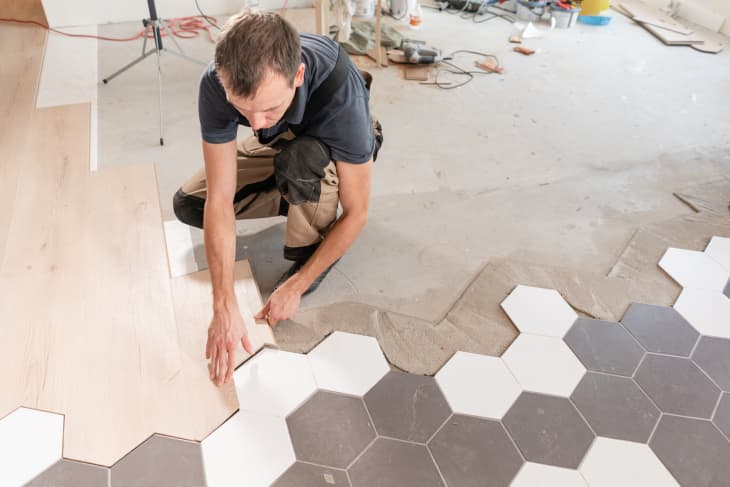 Plenty of buyers are excited by the prospect of purchasing a recently flipped home. First of all, you know that the place has already been updated with modern conveniences, cutting back on the amount of work you'll need to do when you move in. Additionally, these updates normally include new appliances, which means you can sleep soundly at night knowing that everything from your water heater to your refrigerator should last for several years to come. 
However, not every flip is created equally. Sometimes buyers discover that something scary (and often expensive) is lurking just underneath the beautiful surface. Ahead, hear from three buyers who regret buying a flip after all.
The builders cut corners.
Michael Coleek-Johnson and his wife were very excited when they purchased their newly renovated home in La Quinta, California, back in 2022. But they quickly realized that while the home had recently undergone a "stunning transformation," it was all about to fall apart. 

"The hardwood floors gleamed, the kitchen boasted high-end appliances, and the backyard was an oasis of palm trees," Coleek-Johnson recalls of the property when the first moved in. "It was picture-perfect, or so I thought." 

Unfortunately for the Coleek-Johnsons, the glossy surface of their home was just a cover for a massive plumbing nightmare, dangerous electrical issues, and more. "The contractors had cut corners to make a quick profit, leaving me with a money pit that drained my finances and tested my patience," he says. "But the real shocker came when I discovered that the previous flip had concealed significant ceiling problems in one of the rooms that required more money to fix." 
There was hidden structural damage.
The trouble started for Farnam Elyasof "right after the ink dried on the closing papers," who closed on his beautifully renovated property in the Clairemont neighborhood of San Diego. "The real estate agent, with his slick sales pitch, conveniently omitted some crucial details," Elyasof says of the property, which included structural problems that eventually lead to massive flooding. 

"The walls that initially appeared rock-solid had hidden cracks, causing pesky leaks whenever a San Diego downpour hit," he continues. "The stunning hardwood floors, once a source of pride, were warping due to an unresolved plumbing disaster."
All of this led to even more trouble, including a cockroach invasion, but that wasn't the worst of it, according to Elyasof, who says the expenses only piled up faster and faster with each passing day. "I had to shell out a fortune for repairs, including redoing the plumbing, and patching up those pesky holes where the leaks were happening," he says. "I fumigated as well and repaired the holes where the cockroaches were coming from."

He likened the experience to a tornado that upturned his life and stole the joy away from owning his dream home — even after he was able to fix all the issues that had been hidden out of sight before closing. 
Shoddy workmanship complicated things.
Sadly, my own story deserves a spot here. In 2017, my husband and I purchased a flipped property that seemed wonderful on paper. All of the appliances had recently been replaced and both the bathroom and kitchen had been completely redone. It was outfitted with all-new granite countertops and gorgeous hardwood cabinets. But those upgrades actually left us blinded to the massive issues hiding in nearly every corner of our home.

As part of the flip process, the contractors had replaced the HVAC system in our basement. But instead of using the correct equipment, they opted for a lower-cost alternative, installing a unit that was entirely too small for our home. They also used attic ductwork in the basement, something our HVAC tech would later tell us should've never cleared the home inspection.

Then there were the plumbing troubles — our washing machine had been installed on the same line as our kitchen sink, a major no-no that causes constant clogs and sewer backups — and ongoing issues with the moisture levels in the basement, thanks to an open-air crawl space that was never sealed off from the basement. They're all headaches we're still dealing with to this day, proving that all shiny flips that glitter are not, in fact, gold.