Why You Shouldn't Breeze Past Homes That Are "Pending," According to a Real Estate Agent
We
independently
select these products—if you buy from one of our links, we may earn a commission. All prices were accurate at the time of publishing.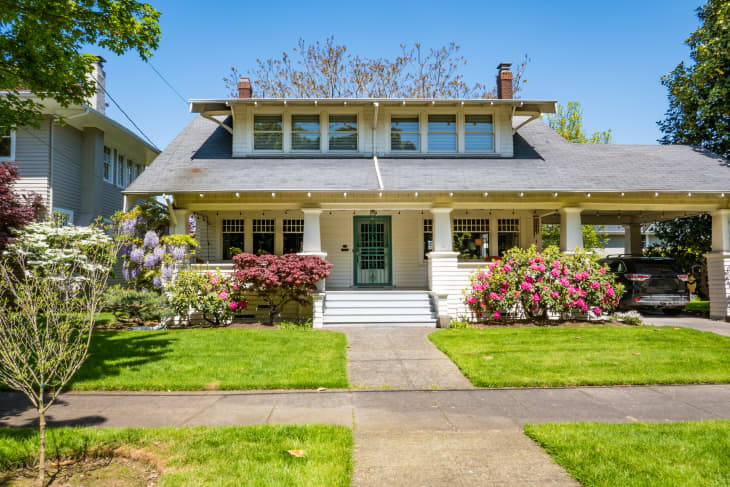 You've probably seen the "sale pending" sign in the front yard of a home on the market. But does this mean the home is no longer up for grabs? 
Not exactly. Pending means that the seller has accepted an offer, but there are several things that can go wrong until the transaction is final. Although a pending sale falling through is somewhat rare, it doesn't mean prospective buyers should skip past these homes.
To help you on your homebuying journey, here's what a real estate agent has to say about homes that are pending.
What is "pending" in real estate?
When a home is pending sale, it means that the seller has accepted an offer from a buyer, but the deal hasn't been sealed quite yet. "Pending sales have contingencies upon them. Contingencies are contract stipulations that must be met," says Deni Supplee, a Pennsylvania Realtor, property management specialist, and co-founder at Spark Rental.
The most common reason a sale may be pending is that it has a mortgage contingency. This is a condition written in a real estate contract giving buyers a timeframe to secure a mortgage for the home. If the condition cannot be met by the deadline, then the sale can fall through.
"Mortgages that do not have a 'clear to close' can fall apart. A 'clear to close' means that all paperwork, proof, and information has been provided and cleared for the go-ahead to the release of funds by the financial institution," Supplee explains.
A financing contingency may not be the only reason a home sale is in pending status. There could also be an inspection or appraisal contingency, or there could be zoning and title issues with the property. "Sales can also fall through when a buyer changes their mind and backs out," says Supplee. "Under these circumstances, a buyer loses their deposit at least." 
Does this mean that other buyers cannot make an offer?
Supplee explains that a pending status typically means that the seller is not accepting offers from other buyers, but if the deal falls apart, then it's fair game. However, Supplee added that in some cases, depending on state real estate law, the real estate agent may continue to market the property if all parties are notified and agree. While you can't outbid a pending offer, you might still be able to submit an offer as a fallback in case the current deal falls through. 
Can a pending sale fall through?
Pending sales can and do fall through. The National Association of Realtors found that in June 2022, 6 percent of purchase contracts over the past three months were terminated before closing.
"Once a sale falls through due to an unmet contract stipulation, usually, the home goes back on the market. If uncontested, the buyer would receive their deposit back," explains Supplee. "However, there are times, when not only can a buyer lose the deposit, but also face a lawsuit."