Real Estate Agents Want You to Do These 3 Things When Making an Offer on a Home
We independently select these products—if you buy from one of our links, we may earn a commission. All prices were accurate at the time of publishing.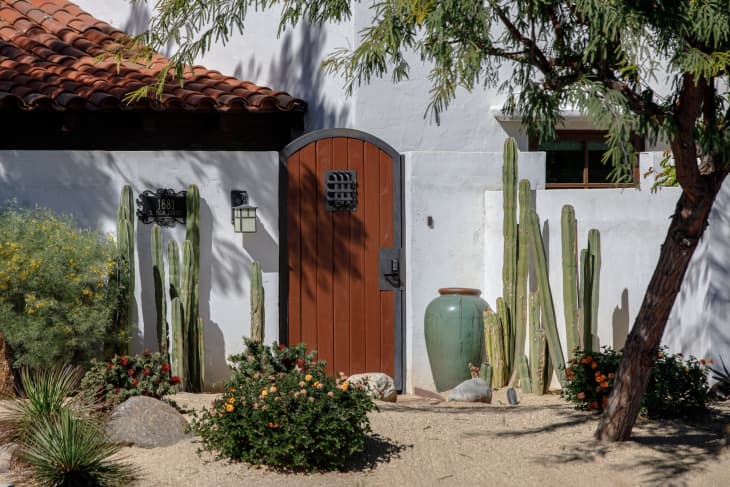 If you've been thinking about buying a house lately, join the club. With the spring homebuying season in full swing, the market is more competitive than ever as buyers prioritize space and privacy, turning single-family homes into a hot commodity.
Follow Topics for more like this
Follow for more stories like this
Compromises and quick decisions are an inevitable part of the homebuying process — but with so much demand right now, it can be all too easy to lose your cool. While there's pressure to act as quickly as possible to beat out the competition, an experienced real estate agent can offer much-needed advice, whether it's how to make an offer more attractive or to know when to walk away. Here are a few of their best tips to help you win in today's red-hot market. 
Definitely prequalify for a loan.
In a market with lightning-fast sales, getting a mortgage pre-approval letter from a lender shows sellers that you are a serious buyer and can get financed for the amount you've offered on a home. 
Opt for alerts so you can find out when a new home that fits your criteria hits the market, and schedule a showing as soon as possible.
"Moving quickly will ensure you have adequate time to make an educated and well-thought-out decision before an offer deadline or another buyer scoops up the house," says Caitlin Cintas, a San Francisco Bay Area agent for Compass.
Recalibrate your offers to match your location.
There's nothing more frustrating than continuously being overbid when putting in offers on homes. Cintas suggests doing your homework on the listings in the area you're interested in to find out how much homes are selling for. 
"Are homes selling 10 percent over the list price?" asks Cintas. "Then you should adjust your search parameters accordingly and look at homes that are 10 percent under your maximum budget. This will allow you to write a strong offer above the list price, beat out the competition, and still stay within your budget."
Carefully consider waiving contingencies.
Cintas says buyers often try negotiating ploys in an effort to make their bids more attractive. For example, some buyers offer to waive contingencies that state specific conditions must be met in order for a deal to close. There's risk involved with waiving, say, a home inspection, as you could end up with a home that needs costly repairs. But for determined buyers, waiving contingencies is a strategy that works.
"When making an offer in such a competitive market, it is important to come in as close as possible to the asking price and to not put many contingencies in the offer," says Kerry Warwick, managing director for the Corcoran Group in Delray Beach, Florida.
One way to make your offer stand out is to offer a shorter inspection period, which is a little less scary than waiving the home inspection altogether. Warwick suggests asking the listing agents if they have any insight on the condition of the property, such as a termite report or a recent roof repair. In some cases, you can get a grasp of the home's condition based on a virtual tour.