The Reality TV House-Hunting Tip That Everybody Should Steal
We independently select these products—if you buy from one of our links, we may earn a commission. All prices were accurate at the time of publishing.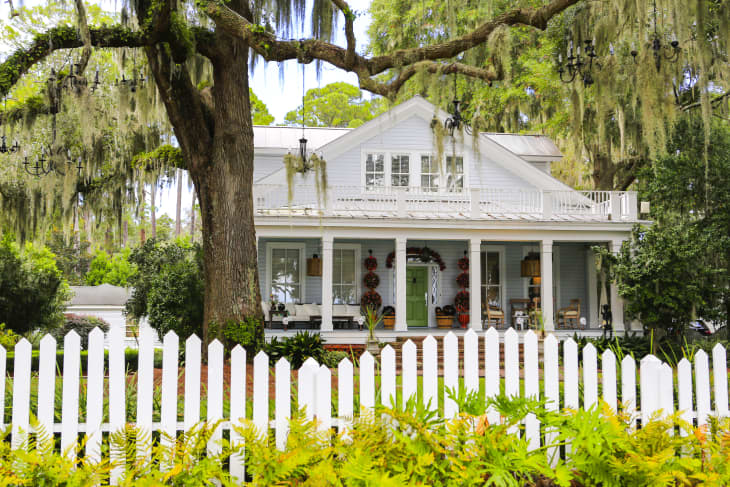 The house-hunting process is definitely exciting, but it can also be pretty overwhelming. After a while — especially if you've toured a lot of homes — all the houses seem to blend together into one jumbled blur. Was the yellow house on the corner the one with the hot tub? Where's the washer and dryer in that cute bungalow? Were those hardwood or laminate floors in that third-floor condo?
Follow Topics for more like this
Follow for more stories like this
Sure, you could make a printout of every single house and keep them hyper-organized with color-coded stickies or some other complex filing system. But there's a much easier solution: Give each house a nickname.
You've likely seen this trick on popular real estate shows like "Fixer Upper," during which Chip and Joanna Gaines give each house an easy-to-remember moniker like the "Three Little Pigs House" or "The Prickly Pear House."
Turns out, real estate agents actually use this highly effective strategy in real life — it's not just a reality TV thing.
Andrea Morgan, a real estate agent in Georgia and Florida, began encouraging her clients to give each home a nickname after working with a particularly busy would-be homeowner. Together, they often toured five or more homes in a day, with a record-setting eight home tours on a very busy Saturday. Assigning each home a nickname became absolutely essential for keeping them all straight, and Morgan has stuck with this handy house-hunting hack ever since.
"It helps because clients are usually looking for properties in the same area, so street names can get confused," says Morgan. "I provide printed information sheets for properties we're visiting, but once we have seen five to 10 properties, then shuffling through those papers can get to be cumbersome as well."
So, what's the secret to coming up with a nickname you'll actually remember while house-hunting? Morgan suggests focusing on the most distinguishing feature of each house — maybe the front door is bright blue, maybe the driveway is ridiculously long, maybe there's a gorgeous picture window in the living room, or perhaps the kitchen is straight out of the 1970s.
Morgan often helps her clients settle on a nickname by choosing a feature the client mentioned (without being prompted) during the tour. While Chip and Jo's nicknames are sometimes clever or punny, that's not always the most practical for actually remembering the home.
"Sometimes they turn out to be funny names, but I'm not necessarily going for comedy," Morgan says.
Still, maybe the most memorable feature about a house is just funny — or, as can sometimes be the case, a little weird or eccentric. Most real estate agents out there have a few good stories about particularly quirky houses or features.
Case in point: Mark Washburn, a real estate agent in Naples, Florida, once worked with a client who nicknamed a house "The Phallic Home" because of some, ahem, distinctive lighting fixtures throughout the home, he says. 
More often than not, though, nicknames tend to focus on something positive about the house — you may not even bother creating a nickname if the house is obviously not a serious contender. And if a buyer is searching for something specific (say, a man cave or a backyard pool) then a nickname can help keep these must-have features top of mind.
"We have personalities and I believe homes have personalities too," says Ula Zucker Williams, a real estate agent in Boca Raton, Florida. "Giving a house a nickname, especially when it's a house you love, makes you connect and identify with the home."