The One Thing You Should Never Put in Your Filing Cabinet
We independently select these products—if you buy from one of our links, we may earn a commission. All prices were accurate at the time of publishing.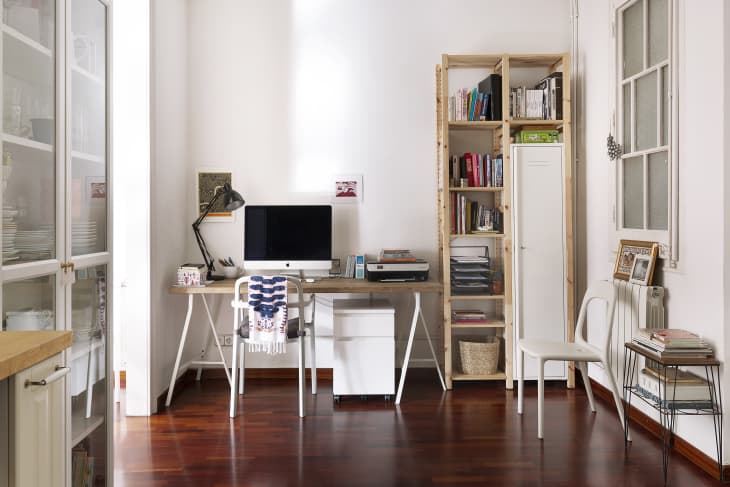 No one enjoys paper clutter. There are papers you keep to remind you of something you need to do or attend, temporary papers that you feel like you need to keep on hand just in case, informational papers, sentimental keepsakes, and important documents (like vaccine records). It's endless.
Many important papers can be filed away, whether you do it digitally or in a physical filing cabinet, while others can be turned into other things, like reminders in your phone or events on the calendar. But one thing you should never put in your filing cabinet is user manuals for your appliances, technology, or other gear.
Physical owner's manuals can be bulky, for one, and take up way too much space. But the main reason not to file these away is because the information is readily available online. (Usually as a PDF version of exactly the manual you're holding in your hand.) And all you need to find it is a quick Google search of your gear's make or model number, which can often be found on a sticker or label somewhere on the device. (If the make or model isn't visible on the device, write it down! In a note pad or somewhere hidden on the device itself with a permanent marker.)
What's more is when you need to look up something in a paper manual, it's never easy to find it! By relying on online versions of your manuals, you can Ctrl+F search for exactly what you need without thumbing through an entire booklet or scrolling down a Table of Contents.
So toss those manuals into the recycling bin with impunity every single time!
One bonus related tip: If the manual includes a warranty card, fill it out on the spot, or else toss it in recycling along with the manual. Be honest: You aren't going to do it later, and there's no sense in looking guiltily at the paper sitting on the counter for weeks.
Knowing that this category of paper can be tossed means you can "declutter" it before it becomes clutter. It also means you might have some storage space you can reclaim that's currently being taken up by old manuals. Look in your files, clear them out, and enjoy your reclaimed space.