3 of the Best Ways to Find a Roommate, According to Experts
We independently select these products—if you buy from one of our links, we may earn a commission. All prices were accurate at the time of publishing.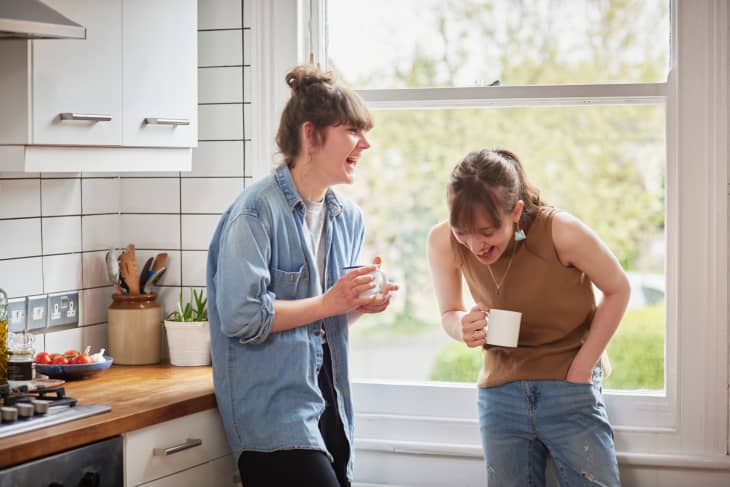 The perfect roommates always seem to luck into their lease agreements on TV. Shows like "Friends" and "New Girl" make finding amazing people (and unbelievably affordable real estate) look effortless. But the reality is that finding the right person to share your space with takes more than just a little bit of luck, it takes a whole lot of leg work, too. 
Follow Topics for more like this
Follow for more stories like this
I spoke with three real estate pros who know a thing or two about going on the hunt for a new roommate, and asked them for their number one tips for a successful roommate search.  
Before you cast a wide net in search of your future roommate, you should cast a narrow one according to Veronika Khen, an agent with AKAM Sales and Brokerage. "One of the best places to start your search for a roommate is within your own personal networks," she says. "Word-of-mouth and referrals are extremely effective so I would recommend asking a friend— perhaps they know someone looking and can give you honest or first-hand insight on the individual." You can post on Facebook, send a group text, or even mention it the next time you meet up with your friends (whenever that may be). 
Try a matchmaking service
Consider swiping right on your next housemate. Deidre Woollard, the editor and real estate expert for Millionacres, a Motley Fool service, says that if you keep coming up empty when you talk to your social circle you should try a roommate matching service. "Services like Roommates.com and Roomster.com function much like dating services where you put together a profile and can upload pictures of yourself, your pets, and your apartment as well as your preferences for type of roommate and your personal habits," she says. "Unlike dating though, you can absolutely ask for references or to talk to someone else the person knows."
Her pro tip: give yourself as much time as possible to decide, and meet the person more than once if possible. "Make sure you ask about the person's schedule and habits," she adds. "The questions you don't ask now could be the things that drive you crazy later."
If you are still struggling to find the perfect housemate after all that, you might want to consider outsourcing your search to the pros. Yawar Charlie, director of the estates division at Aaron Kirman Group with Compass, suggests using a paid website or service. "Some of these larger apartment websites will have a service where they pre-screen roommates for you," he says. But whatever you do, Charlie says to avoid sites like Craigslist if you can. "You have no way of verifying the person is who they say they are, and you can kiss a lot of frogs before you meet your prince."