Dreaming of Moving to Australia? Here's What to Know If You're American
We independently select these products—if you buy from one of our links, we may earn a commission. All prices were accurate at the time of publishing.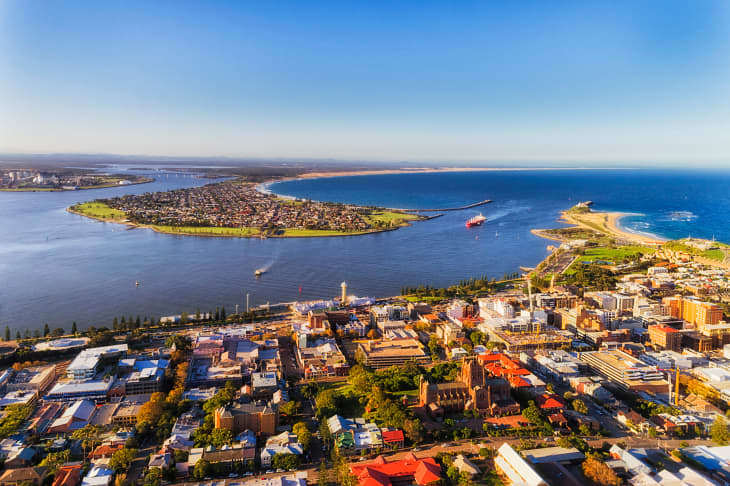 Moving to Australia might just be the fresh start you need right now. But it's also more than 9,000 miles away from the United States, which can make the logistics feel a bit daunting, to say the least. 
Follow Topics for more like this
Follow for more stories like this
Of course, the COVID-19 pandemic is complicating matters even further. For the time being, Australia's borders are closed to international travelers, so you'll need to put your move to Australia on hold for the moment. Even so, you can still make plans (and dream!) about an upcoming move to Australia in the future.
Ready to take a leap and move Down Under? Here's what you need to know to make it happen.
Can a U.S. citizen live in Australia?
First things first: Make sure your your move to Australia is by the books. The Australian government has a useful visa finder tool on its website that can help you determine which one is right for your circumstances.
You'll need a different visa depending on how long you plan to stay, your work situation, and whether you're a student, among other factors. Make sure you give yourself plenty of time to research and apply for the appropriate immigration paperwork, says Amber Maccarthy, a spokeswoman for Visa First, a company that helps arrange travel visas and work permits.
"Moving to another country is a serious decision and requires a lot of preparation," she says. "Make sure to do detailed research on what documents you will need to prepare and have them on hand when the time to use them comes. Getting the visa itself takes time, so applying for a visa should not be done at the last minute."
Maybe you already have a job and your current employer is transferring you to an Australian branch. Or perhaps you're planning to wing it and find a job once you arrive. Either way, it's helpful to have some semblance of a plan before you travel so far from home.
If you already have a job, begin studying the location of your new office. Research traffic and public transportation options, then start researching nearby neighborhoods to find a place to live.
If you're moving without a job, begin by looking into companies within your field in your Australian city of choice. It's good to have an understanding of what the job market looks like in your specialty, even if you don't plan on applying to jobs until you arrive. And there's always a chance you can interview and find a job while you're still back in the United States, says Lior Rachmany, CEO and founder of Dumbo Moving & Storage in New York City.
"Many companies will be accommodating to Zoom interviews when you're in another country," he says. "Also, check out job boards and social media for any potential leads. Australia has a lot of economic growth and a great standard of living. It's a great place to find work."
What do I need to know before moving to Australia?
Before you move to Australia, you'll want to pare down your belongings to the bare minimum. Keep in mind that shipping to Australia will be expensive, so you'll want to leave behind any heavy items like your couch or your mattress and pack as much into your suitcases as possible—and prepare yourself for a very long flight.
And while you're at it, ditch your car before you make your move. Australians drive on the left side of the road, in cars with steering wheels on the right side of the vehicle (the opposite of what we're used to in the U.S.). Once you arrive, of course, you can practice driving like this until you get used to it. But until then, it's best to rely on a bike, ridesharing apps, public transit, and your own two feet for getting from place to place in Australia.