Dreaming of Moving to England? Here's What to Know If You're American
We
independently
select these products—if you buy from one of our links, we may earn a commission. All prices were accurate at the time of publishing.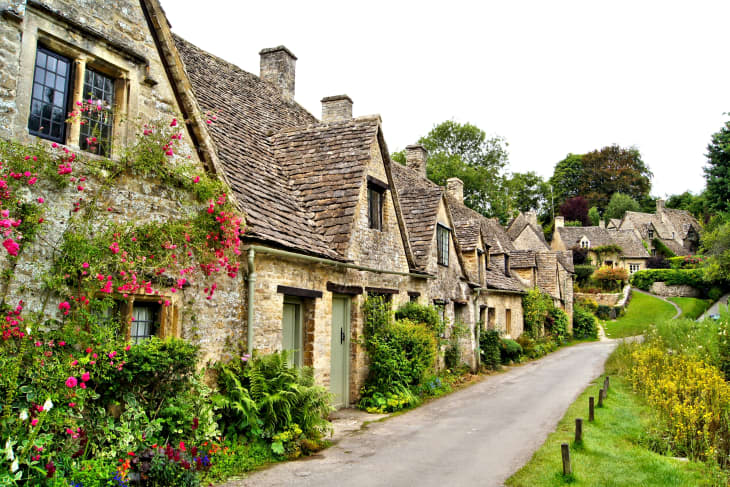 Moving to England can be an exciting change of pace. But even if you're thrilled at the prospect of living across the pond, you've likely got some questions about the transition—and maybe even a few concerns. Before you buy your plane ticket to England, check out these coronavirus rules and penalties for traveling there, and the guidelines below for moving there.
Can a U.S. citizen live in the U.K.?
First, you're probably wondering whether it's even possible for a U.S. citizen to live in the U.K. The short answer is yes. The long answer? You may need to jump through some administrative hoops first.
The U.K. offers visas for different purposes, including travel, school, work, company transfers, and beyond. The government offers a handy online tool to help determine if you need a visa and, if so, which one you should apply for. You can stay in the U.K. for up to six months without a visa, but after that, you'll need to make it official.
What do I need to know before moving to England?
Deal with your stuff. Homes and apartments are often much smaller in the U.K. than in the U.S., so you'll want to think long and hard about which belongings you want to bring with you or ship overseas. It's probably a good idea to downsize by donating or selling some of your furniture.

Prepare your paperwork. Keep all of your visa and immigration-related documents, including your passport and other forms of identification, in a safe and secure place. "I recommend buying protective cover sheets for your documents and organizing them in a three-ring binder, then placing that binder in a fire-proof and water-proof case," says Nicole Caba, founder and CEO of Avvinue, a relocation concierge platform.

Do your research. Start plotting out what your life will look like in England. If you already know where you'll be working or going to school, start investigating neighborhoods nearby. How much do homes or apartments generally cost to rent? Are they walkable? Are they close to public transit? Caba recommends joining a Facebook group for the city you're moving to—you will be surprised at how helpful people can be, she says.

Watch for scams. While you might be tempted to rent an apartment well in advance by only looking at photos, it's best to wait until you arrive and can tour places in person. It would be a bummer to fall victim to a rental or real estate scam during your big move. Consider working with a broker and staying in a short-term vacation rental until you get on your feet, says Lior Rachmany, CEO and founder of Dumbo Moving & Storage. "Don't be afraid to transition to an Airbnb for three to four weeks. Once you're settled in the U.K., it will be much easier to take advantage of the short lead time to renting," he says.
How can I move to England without a job?
No job? No worries. Generally speaking, you can move to England without a job for up to six months since you're technically just visiting. 
That said, it's important to take a hard look at your finances to make sure you can actually afford to move to England without a job. If you need more time, don't hesitate to stay in the U.S. a little longer so you can pad your savings account.