Dreaming of Moving to Spain? Here's What You Need to Know If You're American
We
independently
select these products—if you buy from one of our links, we may earn a commission. All prices were accurate at the time of publishing.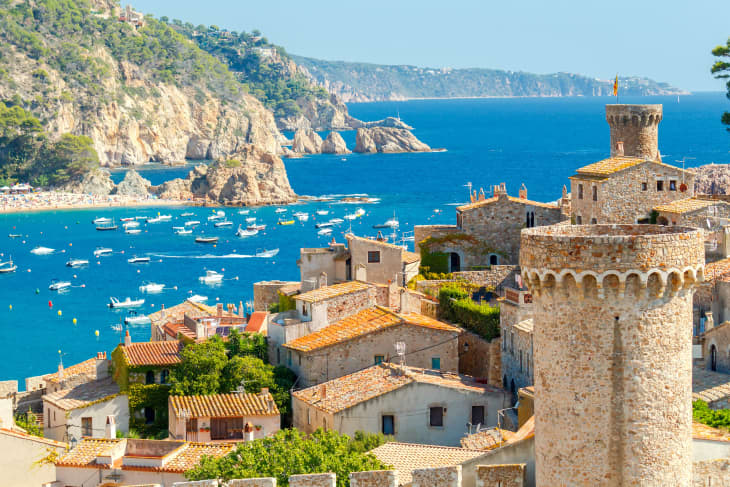 Here's what you'll need to take care of before you can set foot on those sunny shores. 
Can US citizens move to Spain?
Yes! Spain offers a range of visa options, from student visas to non-lucrative residency visas, which allow you to live in Spain without working there. You'll have to apply for your visa in the U.S., at the Consulate General for your home state. 
"Making a permanent move is more challenging than expected" says Becky Pollack, a teacher from Appleton, Wisconsin who now lives in Ronda. "I thought everything would be easy and fall into place, so you should expect some hiccups here and there. But I'm thankful life has brought me here and if anyone is thinking about moving abroad, even temporarily, DO IT! It's absolutely the best thing you could ever do."
How hard is it to immigrate to Spain?
Living in Spain comes with many advantages — being able to visit historic cities and discover remote beaches chief among them.
The trade-off is the immigration paperwork.
When Sara Beyer moved to Spain from Phoenix, Arizona, in 2014, she found the visa process "long and tiring" and recommends, "being patient and always going with extra copies of everything!"
Within 30 days of arrival in Spain, you'll need to apply for your NIE, or Número de Identidad de Extranjero. This basically translates as Foreigners' Identification Number and is needed in order to open a local bank account, for signing rental contracts, and more. 
Using a local agency to help you prepare the appropriate documents and book appointments can save a lot of time and hassle, particularly if you don't speak Spanish fluently.  
"It's a headache for people to find the correct forms," says Lucy Logan, head consultant at the translation and consultation agency, Tus Alujarras. "That's where we come in, as we locate the correct paperwork, help you complete everything, and help with the translation and legalization of other documents like birth and marriage certificates." 
How much money do I need to immigrate to Spain?
As well as plane tickets, you'll need to factor in the cost of your visa, and the paperwork needed to support your application. Visas range from $73 to $160. 
For non-lucrative visas, you need to prove you can support yourself and your family without working in Spain. The amount you need to prove can run from €25,816.12 per year, plus €6,454.03 for each family member. 
Make sure to check current restrictions on travel before you book your plane tickets, and to confirm what your airline's cancellation policies are.  While the pandemic is going on, it's also a good idea to take a look at the CDC's travel recommendations; many places are still dealing with high levels of COVID infections, and because of this, there are some places you should reconsider traveling from or to.
How expensive is it to live in Spain?
Spain's cost of living is generally low compared to the U.S. Rent is often cheaper as are many other day-to-day living expenses. 
You can also look forward to plenty of locally grown food. "I spend between €15 and €20 (or $17.90 and $23.86) per person when I go out to eat," says Beyer. "But if you know the right tapas places, you can fill up for less than €10!"
"I love how life can be so good in Spain without the struggle," says Molly Vogel who relocated from Sonoma and Mendocino County, California, to El Gastor in Cadiz. "Not only to survive and thrive financially but to enjoy the little things."