5 Steps to Take When You're Leaving Roommates to Live on Your Own
We independently select these products—if you buy from one of our links, we may earn a commission. All prices were accurate at the time of publishing.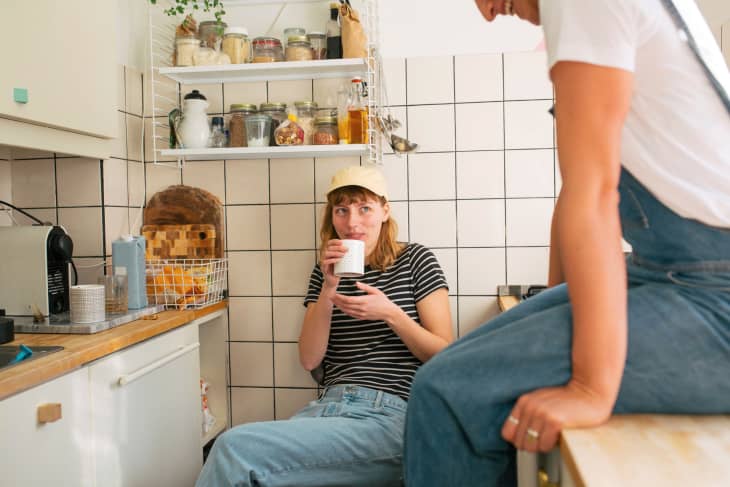 Whether your roommates are starting to drive you nuts, you've accepted a new opportunity and have to relocate, or you just want to walk around the house naked sans judgment, you might be ready to leave the comfortable nest of living with roommates and go out on your own. But not so fast. Before you start planning your goodbye party, there are some important steps you need to take before you're ready for solo living. 
Follow Topics for more like this
Follow for more stories like this
First things first: Take a good, hard look at your lease. If you can't stay until the lease ends, you'll need to know what the fee is for breaking your lease as well as what the rules are for arranging a sublet, or a new renter who can take on the remainder of your lease.
Your lease agreement will likely have an early termination clause that specifies how many days you are required to provide notice of your early exit, as well as how much you'll have to pay to cancel the lease. If the amount you owe to cancel the lease is more expensive than the remainder of what you owe on the rent, it may be well worth it to stay put if you can.  
2. Arrange for a sublet if necessary 
If you can't stay until the end of a lease because you're moving across the country—or a new, dreamy apartment opened up that won't be available once your lease ends—then you'll need to arrange for a subletter. Your lease should indicate whether a subletter is allowed (though some cities have laws that override a lease forbidding sublets) and if any fees are associated. 
To find a subletter, talk to your property manager's office, your landlord, or even your roommates (they'll be living with the new person, after all) to see if they know anyone in need of a place to live ASAP. Remember, however, that if you arrange for a subletter, you are still legally responsible for the rent to be paid to the landlord at the end of the day. 
Your roommate may cause your electric bill to skyrocket because she will Never. Turn. Off. The. Lights. But at least you had someone else to split the costs when bills got expensive. Now that you'll be on your own, it's all up to you to manage your costs and know what you can afford monthly for rent and utilities—and this should be something you calculate long before you move out, says Tess Wicks, founder of Wander Wealthy, a personal finance podcast. 
"Before even selecting the apartment, look at your current budget and get real with yourself around how much of your take-home pay you can reasonably section off to go towards rent," she says. "When you look at a new place to live, ask what the average utility costs are so you can begin to prep for them and get an idea of what that budget would look like."
To keep your costs as low as possible, go with the golden rule of not paying more than 25 to 30 percent of your monthly paycheck on rent, suggests Wicks. 
4. Determine the deposit split
At the beginning of your lease, you and your roommates split a sizable security deposit, but if you decide to move out and they decide to stay, you won't get your portion of the money you paid in. Unfortunately, most lease agreements don't allow for partial security deposit refunds when one tenant moves out—because the security deposit is only returned once the tenancy ends and the apartment has been vacated. 
To get your fair share of the security deposit back, you'll need to work this out with your roommates. You could make an arrangement where a new tenant pays a security deposit directly to you to rent your room, or you could wait to collect the money when your roommate has completely moved out of the place. 
5. Distribute the furniture and other shared items 
Living with anyone long-term means purchasing things together for the good of the house, such as furniture, dishes, electronic equipment, and cleaning equipment. Well ahead of the movers arriving, discuss with your roommates how you're going to divvy up any shared items. Even if there's 2012-level Katy Perry and T-Swift bad blood between you, it's best not to look petty and leave them couchless when you move out.