3 LGBTQ+ Activists Share Their Best Coming Out Advice
We independently select these products—if you buy from one of our links, we may earn a commission. All prices were accurate at the time of publishing.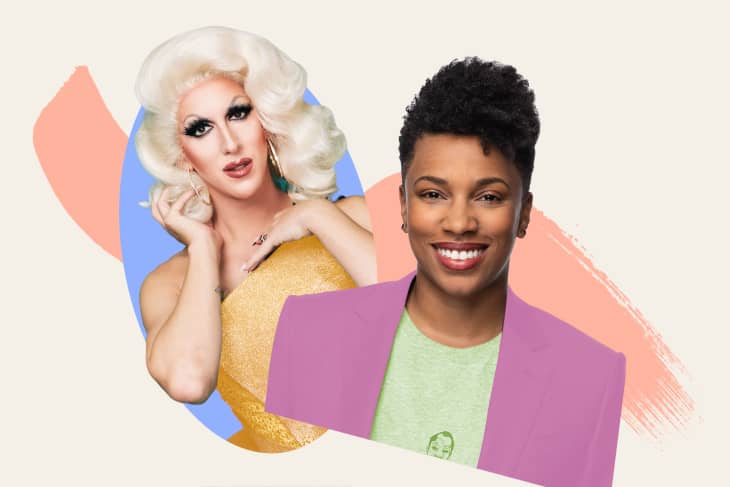 Coming out of the closet is a definitive moment in the life of every LGBTQ+ person, yet reaching that point can be incredibly intimidating, especially in the current political climate. Throughout the United States, legislative attacks targeting the rights of queer and transgender youth are ramping up. Depending on your location or circumstances, being open about your sexual orientation or gender identity can put a target on your back.
Follow Topics for more like this
Follow for more stories like this
But queer and trans people are nothing if not resilient. According to a Gallup Poll published earlier this year, an estimated 7.1 percent of adult Americans now identify as LGBTQ+, a figure that has more than doubled over the past decades. Among Gen-Zers, that number is even higher. Between growing numbers of grassroots LGBTQ+ political actions and queer voices and stories in mainstream media, the message is clear: LGBTQ+ people belong.
In honor of National Coming Out Day (Oct. 11), I asked some prominent LGBTQ+ activists to share their best coming out wisdom. Here's what they had to say.
Consider your safety above all else.
There are many reasons why LGBTQ+ people may opt to stay closeted, including concerns about discrimination or social alienation. These fears are valid, and no one who feels scared should be pressured into coming out before they're ready.
"Our world is so scary right now, especially when we have legislators in our own country who are actively working to dismantle the rights of LGBTQ+ people," says drag artist, community organizer, and former New York City Council candidate Marti G. Cummings. "So coming out can seem really daunting."
The stakes are even higher for LGBTQ+ minors, who depend on their family of origin for shelter and financial support and may be concerned about how coming out will impact their safety at home. Although Americans are generally becoming more accepting of queerness, LGBTQ+ youth are still disproportionately impacted by houselessness and housing insecurity. That's why Melanie Willingham-Jaggers, executive director of the LGBTQ+ youth advocacy group GLSEN, says safety is paramount.
"To people, especially young people, who are thinking about coming out, I want them to know their safety comes first," they share. "If or when it feels safe to share your identity with the people around you, be easy on yourself as you explore what's comfortable and helpful."
Remember, there is no right or wrong way to come out.
Movies and television shows often depict coming out as a grand, one-time event, yet for most LGBTQ+ people, this is simply not the case. It is totally normal to come out gradually over an extended period of time; to be out to only some people in your life, and not others; or to forgo a public proclamation altogether.
"As a queer person, coming out can be an ongoing process that's different depending on where you are, who you're around, and how safe you are," says Willingham-Jaggers. "For instance, it wasn't easy growing up as a Black, queer kid, and I often couldn't speak comfortably about my identity because I didn't get to see many other people like me around me to connect with."
Similarly, there is no timeline for coming out. No matter your age or circumstances, it is never too late to embrace your authentic self. Your coming out journey is just that: yours.
Cultivate a supportive community.
"Finding community and starting to build connections with other LGBTQ+ people can happen at any point along the way and will greatly help when the time is right to come out," shares Taegen Meyer, interim co-executive director of the peer-led support hotline and nonprofit Trans Lifeline. 
If some people in your life aren't accepting of your sexuality or gender identity, at least you'll have a separate group of allies or fellow LGBTQ+ people who you can lean on for emotional support.
Don't know where to start? Youth and students can turn to their school's Gay-Straight Alliance (GSA) club or LGBTQ+ affinity group to make connections and access educational resources, and people of all ages can check out the programming at their nearest LGBTQ+ community center. To locate yours, visit CenterLink's national directory.
Don't lose sight of your objective.
It's easy to let fear dictate when and how you decide to come out. There is no rush, especially with regards to personal safety. However, it is equally important to remember why you want to come out in the first place. This reason can be anything, from the freedom you'll feel to the sense of community you'll experience.
For Meyer, embracing her queerness and transness means she can truly be herself. "Someone may not like how I dress or walk or talk," she says, "but I know that I am living life to the fullest I can, and I don't let anyone take that away from me."
"There's a special joy in queer liberation and breaking free from outdated expectations," adds Willingham-Jaggers. "By being openly and boldly queer, we can break free of these oppressive systems and create our own societies centered around equity and liberation."
Understand that coming out is "never" a one-time thing.
Since we live in a cisnormative, heteronormative society, LGBTQ+ people are often presumed straight and cisgender until established otherwise. For this reason, coming out is a near-constant process. It can happen subtly — like slipping in a mention of your same-sex partner to a coworker or correcting someone who accidentally misgenders you — or more overtly.
"Coming out is never a one-time thing," adds Meyer. "I feel like I have to come out weekly. Every time you meet a new person, you just might have to come out again."
Embrace your capacity to change over time.
It is also common to come out multiple times as different identities under the LGBTQ+ umbrella over the course of your lifetime. This is especially true for members of the transgender and nonbinary community, many of whom identify as queer or gay long before they come into their gender nonconformity.
Take it from Cummings, who came out as gay at 14 but didn't realize they were nonbinary until decades later: "I felt like there was something that was still not complete about me. So then when I was 30, and language had evolved, I was able to figure out what that missing link was." 
"Be gentle with yourself throughout this process," they add. "Take things at your own pace. You're going to continue to grow and evolve. And what an exciting prospect, to continue to learn new things about who you are."