I Finally Found a Vacuum That Actually Makes Me Want to Use One Way More
We
independently
select these products—if you buy from one of our links, we may earn a commission. All prices were accurate at the time of publishing.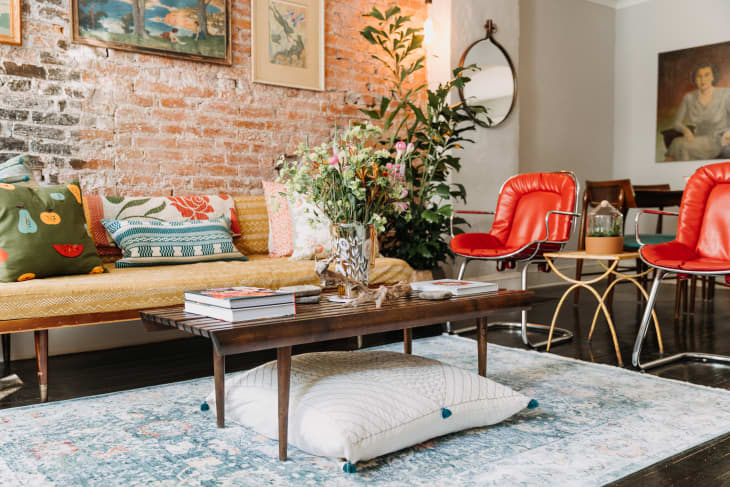 When you have a habit you want to build, but hate every second of doing it, you need to remove all possible "friction" between you and the activity. So if you want to drink more water, you could fill a gallon jug at night and put it on your desk to sip throughout the day. The less friction there is, the fewer excuses you have not to change your behavior. 
One habit I've struggled a lot with is vacuuming consistently. I have always hated the chore because it's such a clunky activity. First, I had to take my heavy vacuum out of the closet and plug it in. Then I had to maneuver around the table legs, heavy sitting chairs, and spindly side tables throughout the house, wrestling with the cord as it wound around objects and snagged on corners. It wasn't enjoyable, it was immensely annoying, and I'd put off the task until I saw tumbleweeds of dust blowing down the hallways. I knew I needed to change something if I wanted to vacuum more, so I sat down and identified the two things I hated most about vacuuming: how heavy my vacuum was and the annoyance of the cord. 
Boom, there was my friction. So, I deleted those two things from the equation, and hopped on Amazon to find something that avoided having both of those sources of friction. In searching, I found the affordable Wowgo Cordless Vacuum Cleaner. It's cordless, light as a Swiffer, and small enough to maneuver around table legs, pop underneath sideboards, and swivel around side tables. I also liked that it had a nozzle attachment so I could clean dust from corners and baseboards without having to bend down, ensuring vacuuming is as easy — but efficient — as possible. (And before you ask, yes, I have a robot vacuum. But I work from home, and having that thing run all day is just as annoying.)
Now, is this the best vacuum I've ever used? No. The dust canister is small, so you have to frequently empty it. The battery isn't long-lasting, and you usually need to charge it after a couple of uses. It doesn't pick up kitty litter, doesn't do a great job vacuuming cat hair out of high pile rugs, and doesn't deep clean. But it's light, convenient, and does a great job picking up dust, crumbs, and light messes off of floors. I use it multiple times a week to do a fast sweep through the apartment to keep dust and pet hair out of sight, and then use the heavier vacuum to do a deeper clean every two to three weeks. It's a great maintenance tool, and it's great for people who want to keep a tidier house but are struggling with the follow through or are always short on time. If you were looking for a shortcut, this is the best one I have found thus far.